Hand drawn style is one of the hottest design trends. There are several ways you can create a hand drawn typography, you can use photoshop to create it from scratch or you can scan the original hand drawn sketch. Hand drawn typography is an great source of inspiration for designers and all typography enthusiasts. In this post I have 33 awesome hand drawn type typography creations.
Here are some more inspiration post you might like.
21 New and Fabulous Retro Style Photoshop Tutorials
28 Beautiful Animal Inspired Logo Designs
20 Fractal Art Wallpapers for Inspiration
48 Creative Websites Designed in Blue
24 Logos Inspired by Origami Style
26 Examples of Vector Elements & Background in Web Design
20 Beautifully sculpted Sand Sculptures
Related posts: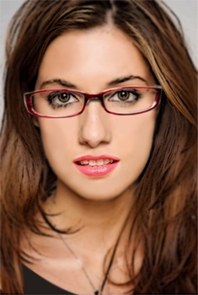 Author's Bio:
Allen Ray
is a graphic designer.
The Design Mag
was founded in 2008, and since then she is constantly looking for new ways to serve the Design community both online and offline. It is her ultimate goal to make
The Design Mag
the best source for Design related Tutorial and Resources. Follow on Twitter
@thedesignmag
Visit Author's website: Allen Ray
Leave a Reply