Posted by Allen Ray in
Featured Articles
on Feb 22nd, 2013 |
no responses
Graphic design is an industry that is full of innovation. This is the reason for many of the technological advances that have been seen during the last decade. If you are looking for a few tools to help you with your ideas, then review a few cool apps for both Android and Apple devices.
WhatTheFont
This app is a great tool for identifying the type of font used in a print ad or graphical imagery that is on the Internet. You simply take a photo with the app and you will then be told the font that was used. The app connects to the font identification service of MyFonts. Users can install this app on both Apple and Android devices. A connection to the Internet through a phone network or WiFi, like CenturyLink Internet is needed to for the app to search for font types.
Idea Sketch
Text outlines of a mind map can easily be created with this app on your Apple device. The app allows a user to illustrate a new concept or to brainstorm new ideas. Text can also be copied from web pages, an email message, and a standard text document. Information imported into the app is viewed as either a diagram or an outline. A user can also share their ideas through other mobile apps, such as Box.
PhotoshopSkillz
Students or graphic artists who want to learn more about Adobe PhotoShop can review the lessons that are included in this app. Users will learn various tips and tricks provided by professionals. The app is a tool that is linked to a real-time website that has the latest graphic design information. The information included in the tutorials used with the app can be used to manage a heavy workload. You can install the app directly from the Google Play Store.
Cropulator
This app is a great tool to crop, resize, and rotate images that need to be quickly edited. You are able to tap and drag an image to trim edges or get rid of areas that are undesirable. Another feature the app is the ability to center a photo is the image is not straight. The app is found on the Apple App Store and costs only $0.99 to install on your device.
Sketchbook Pro
Users who need a professional-grade drawing and paint application now have a solution. This is a great app that is the industry standard for sketching an image digitally. The app offers users a variety of tools that can be used to sketch and paint any type of project. A user will easily find the intuitive interface an asset to their work.
Pano
This is a photo app for Android devices that allows users to take panoramic photos from their phone or tablet. Users can take up to 16 snapshots that can be used to create a panorama. A transparent guide is provided to aid users when aligning each image. This app can be found on the Apple App Store and on the Google Play Store.
10 Hot Apps For Graphic Design
Related posts: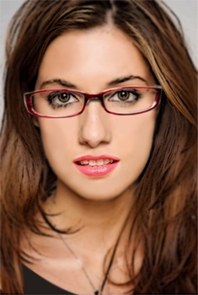 Author's Bio:
Allen Ray
is a graphic designer.
The Design Mag
was founded in 2008, and since then she is constantly looking for new ways to serve the Design community both online and offline. It is her ultimate goal to make
The Design Mag
the best source for Design related Tutorial and Resources. Follow on Twitter
@thedesignmag
Visit Author's website: Allen Ray
Leave a Reply