Posted by Allen Ray in
Featured Articles
on Feb 22nd, 2013 |
no responses
Positive reviews continue for Norton Internet Security 2013 by Symantec in its latest version for 2013. Recently PCMag.com gave it their highest rating of "Excellent," stating, "Some suites excel in just one area… Norton Internet Security 2013 (2013) provides solid protection in all areas. It remains an Editors' Choice for commercial security suite." In the review, Norton Internet Suite earned its Excellent rating for champion phishing protection and multi-level antivirus protection. You can download or purchase it at www.antivirusbarn.com.
PCMag.com editors praised Norton Internet Security 2013 for earning a top malware removal score in PCMag's test; high ratings from independent labs; intelligent firewall; excellent exploit blocking; accurate antispam and antiphishing; scam insight flags potentially dangerous websites; updated behavioral detection and its compatibility in linking with other Norton products/services. In summary, the editors raved about Norton Internet Security 2013, stating: "This suite is more than just a pretty face… Its security components are consistently top-notch."
PCMag.com isn't the only technology resource to pass strong approval onto Norton Internet Security 2013. PCWorld.com called the program "a solid performer with a polished, touch-optimized user interface," giving positive marks to this "relatively lightweight program that won't bog down your system." The site also appreciated Norton Internet Security 2013's one-click installation and found it especially user-friendly for Windows 8 users.
Finally, the savvy editors at CNET.com rated Norton Internet Security 2013 as "Outstanding," lauding Norton's fast installation, comprehensive feature set and solid performance. They report: "Norton Internet Security 2013 delivers extremely high third-party efficacy benchmarks and strong performance benchmarks… keeping Norton as a highly recommended paid security option for Windows computers."
Related posts: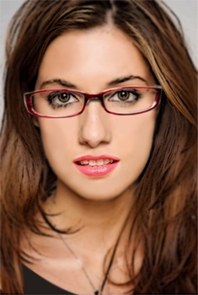 Author's Bio:
Allen Ray
is a graphic designer.
The Design Mag
was founded in 2008, and since then she is constantly looking for new ways to serve the Design community both online and offline. It is her ultimate goal to make
The Design Mag
the best source for Design related Tutorial and Resources. Follow on Twitter
@thedesignmag
Visit Author's website: Allen Ray
Leave a Reply