Posted by Allen Ray in
Design
,
Featured Articles
on Nov 7th, 2009 |
no responses
This Week we have a lot of interesting design related stuff highlight great content that we found on the web which would be interested to designers. You can keep track of these great resource links by simply following us on twitter. If in case you missed out some of this weeks great blog posts we always post it here in our weekly update.
You may also be interested in the previous weeks roundup
Weekly Design News Round Up – Oct 18 – Oct 24
Weekly Design News Round Up – Oct 4 – Oct 10
Weekly Design News Round Up – Sept 28 – Oct-3
1. 26 Eye-Catching Long Exposure Photographs
2. 43 New Typography Wallpapers For Type Fanatics
3. 30 Photo Effect Photoshop Tutorials Every Designer Will Love
4. jQuery Lessons Series: Manipulating CSS Classes
5. Best Practices for 6 Common User Interface Elements
6. 60 Inspiring Examples of Black and White Photography
7. 43 Cute & Beautiful Twitter Icon Sets
8. 10 Awesome Techniques and Examples of Animation with jQuery
9. The Beauty Of Splash Sculptures
10. 32 Beautiful Text Art Creations
Related posts: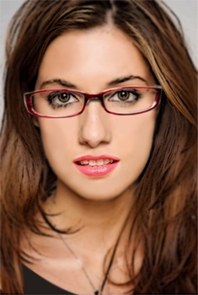 Author's Bio: Allen Ray is a graphic designer.
The Design Mag
was founded in 2008, and since then she is constantly looking for new ways to serve the Design community both online and offline. It is her ultimate goal to make
The Design Mag
the best source for Design related Tutorial and Resources. Follow on Twitter
@thedesignmag
Visit Author's website: Allen Ray
Leave a Reply