LEDs Are A Lot More Than Just About Lights, They Can Be A Range Of Astonishing And Remarkable Designs, Where More And More Emerge Each Day. Creativity And Sense Of Humor Is Often What Drive These Epic Creations Tend To Revolve Around. The Bulbs Used In Such Electrical Projects Are Easy To Manage Due To The Low Costs Involved.
If You Are Inspired To Do More With Your Spare LED Bulbs Than Just The Simple Light Shows, Here Are 5 Epic And Unusual Ideas To Check Out And Even Try!
1)       Full LED Snowboarding Suit
Snowboarding In Itself Is A Challenge So You Can Only Imagine At Night Is Near Impossible, Plus Dangerous!  A Snowboarder Can Hardly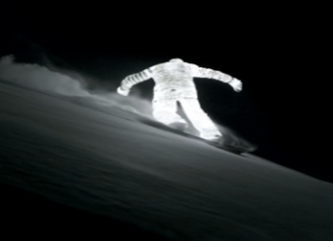 keep Balance While Holding Any Light Source. The Filmmaker Who Came Up With Ideas Must Have Been Crazy. He Managed To Construct A Suit Assisted By A Light Emitting Diodes Expert. The Innovation Is Quite Cool Because It Hits Two Birds With One Stone; Snowboarders Have A Tough Time Trying To Make It On The Mountain Due To Low Temperature (low As-13°F) And Poor Site. It Is Just A Normal Suit Covered By LED Bulbs All Over Powered By An In-house Battery.
The Suit Is Meant To Keep Snowboarders Warm While Still Helping Them To Maintain Good Eye Sight Without Any Need Of A Secondary Light. The Suit Is Part Of The Motion, So Focusing Is Not Important; Just Move And The Light Will Follow You. The Absolute Black Mountains Are No Longer A Thing Of Concern, Amazing! Isn't It?
2)       Massive 3000 LED UFO Project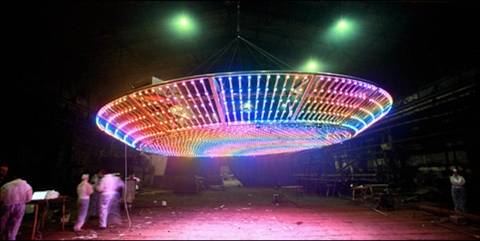 For Those Who Thought That UFO's Were So 80's And 90's, They Have Been A Big Hit With This Project Show Casing 3000 Light Emitting Diodes. The Bulbs Seem Expensive But I Am Pretty Sure That You Will Disagree With A $60 Budget For Them. It Is Quite Easy To Get One Light Diode At $0.02. So (3000X$0.02) = $60 – Truly Remarkable.
The Design Was First Flown Over Poland On July 4 2008, The Aluminium Constructed UFO Attracted A Lot Of Laughter And Cynical Folks Could Simply Tell That The World Was Under Attack. Its 23 Feet Long Designed By Peter Coffin Of New York And Each Color Bulb Is Controlled Independently To Create The Light Patterns. The Overall Design Is Controlled By An Onboard 6kw Power Generator. Its Motion Is Monitored By SMS And A Tailor Made Computer. It Involved Both Artists And Mechanical Experts For Its Surprise Visit.
3)       DIY Fiber Optic Ceiling
This Project Is Quite Amazing. With A Just A Few Tweaks Of Fiber Optic Arrangement Or LEDs To Mimic The Galaxy, You Can Turn Your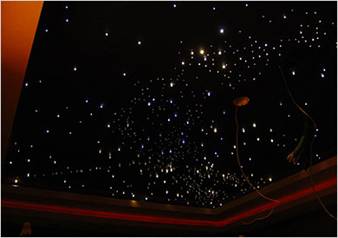 ceiling To Another Wonderful Outer Space. Many Constellations Stars Are Made With Varying Degree Of Light Using The 0.75mm Fiber. This Can Also Be Achieved By Making Tiny Holes And Lighting Them Up With LED Lights Of Different Colors, Red, Blue And Daylight.
All The Connections Are Done On A Separate Board That Is Fixed To The Ceiling. A Space Between The Board And The Ceiling Is Ideal To Keep The Bulbs Straight And To Prevent Over-bending The Wires. A Suitable Fiber Optic Driver Is Needed And The Mains Power Source Is Used Since The Project Is Static.
4)       Daft Punk Helmet Project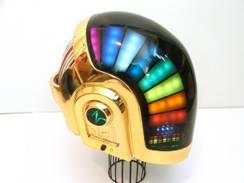 This Project Is For Those Who Love Creativity And Uniqueness. The Astonishing Helmet Has A Color Dome At The Rear. Every Bulb Is Soldered On A Custom Made Circuit Board And Protected By A Resistor To Prevent Premature Burning. Each Color Band Is Achieved By Combining The Light Effect Of Bulbs With Rainbow Lighting Rigs.
All Bulbs Are Run By 6X1.5v AA Sized Batteries And An Arduino. The Light Patterns On The Helmet Are Changed By Use Of Two Inbuilt Potentiometer While One On/off Switch Controls The Power Status. The Wires At The Back Of The Helmet Are Arranged In A Decoration Pattern But They Are Meant For Connecting All The Internal Circuitry. The Front Side (transparent Plastic) Has A Good Tint And The Whole Helmet Is Chromed For More Aesthetic Value.
Conclusion
The Whole Idea Of LED Ideas Is Helping Electronic Lovers To Build Something Worthwhile While Avoid High Costs. For Instance, The UFO LED Can Be Constructed In House And Is Worth Hundreds Of Dollars. LED Bulbs Are Relatively Cheap And Driving Them Is Easy Due To Their Low Power Consumption.
Creativity And Originality Is Only What Is Required To Save A Hundred Bucks While Showing Your Innovation And Class. Gather The Materials And Build Any Epic Gift For Yourself Or To Surprise A Loved One Today!
Author | Amie Is An Electronics Hobbyist Writing On Sites Similar To uk.farnell.com – On Multimeters And molex Products.  She Is Passionate About Sha
Show your love!