When A Client Approaches Designers With A Project, There Is A Certain Decorum That Needs To Be Maintained. The Designers Need To Converse With The Clients In A Particular Manner, The Kind Of Manner That Puts Them At Sufficient Ease While Discussing Their Project. Otherwise, They Might Not Hire The Said Designers To Work On Their Projects. This Article Gives Insights Into Some Of The Donts Of Client Interaction.
A Friend Of Mine Gave A Client My Reference;  This Client Discussed A Pretty Exciting Web Design Project With Me And I Was Pretty Sure That I Had Nailed It. After The Comprehensive, One-on-one That I Had, I Was Expecting The Project Go Ahead Call From Him, But I Didn't. But A Few Days Later I Got Another Call, It Was My Friend. He Told Me Something That Shocked Me To The Core. He Told Me That The Prospective Client Had Found Me Too Arrogant And Therefore Couldn't See Himself Working With Me.
I Was Shocked Because I Didn't Think, I Was Arrogant When I Was Talking To Him. But Then I Got Thinking, And Started Analyzing And Evaluating The Conversation That I Had With Him. I Found, To My Surprise, That I Agreed, In Part, To The Client's Estimation Of Me.
What This Meant Was That I Was Clearly Making Communication Errors While Interacting With My Clients, Which I Needed To Sort Out Pronto! I Also Realized That There Are Plenty Of Website Designers Out There Who Are Doing A Lot Of Things That Are Putting Prospective Clients Off.
This Is Why I Have Drawn Up A List Of 'don'ts' That Need To Be Followed While Talking With Prospective Clients. So Here Goes:
Don't Be Intimidating
Image Credit  :thebertshow
For A Client, The Whole Process Of Website Designing Is Itself Intimidating. You Don't Have To Add Your Two Cents To It. As A Designer, You Don't Need To Dominate The The Conversation With Your Client, The Client Who Is Going To Pay You A Good Amount Of Money To Design The Project, Doesn'tlike Such Intimidation. This Is Not To Say That You Shouldn't Be Sure Of What You Are Talking About, And Not Speak With Confidence, But You Must Make Your Point With Politeness. More To The Point, What You Must Do Is Ensure That Clients Are Going To Feel Comfortable About Talking About Their Projects With You. You Can Not Coerce Them Into Working With You Can You? So, Why Adopt A Tone That Appears Domineering.
Don't Be The Boss
Image Credit :jobjasoos
Yes, You Are The Lord Of Your Domain, But While Talking To The Client, There Is No Boss And There Is No Underling. Talk To The Client Like An Equal Partner And Everything Will Be Ok. But Talk Down To Him, Or Give Orders To Him Or Be Rude To Him, Then It Shall Get Over For You. The Client Will Find It Insulting, If You Do All The Talking And All You Seem To Do Is Give Them Instruction And Directions. Agreed, It Is You Who Have The Website Designing Knowledge Required To Breathe Life Into Their Concept, But You Can't Have It All Your Way. You Both Need To Collaborate Constructively To Get The Project Off The Ground And Get It Up And Running, As Well As Complete It Successfully. So, What The Client Wants Should Also Be Duly Noted, Considered And Implemented.
Don't Be Condescending
Image Credit :rockpapercynic
Condescension For Your Client Is Something That You Need To Avoid With A Bargepole. You Might Just Get Away With Being Rude (if You Are Really Lucky), But You Won't Get Away With Adopting A Condescending  Tone With Your Client; That 'I Am Just Humoring You' Kind Of Tone Is A Strict No-No. What Clients Want And Expect From The Website Designer Is Respect, And There Are No Two Ways About That. No Doubt The Client Has Doubts About The Project, Whether The Concept Is Feasible Or Not And Whether The Website Designing Will Help Him Achieve His Objectives. As A Designer, Your Role Is That Of A Facilitator, Executor, Guide And Many A Times A Well Meaning Friend. By Being Condescending, You Are Just Telling The Client, In Clear Terms" I Am Just Doing You A Favor".
Last But Not Least – Arrogance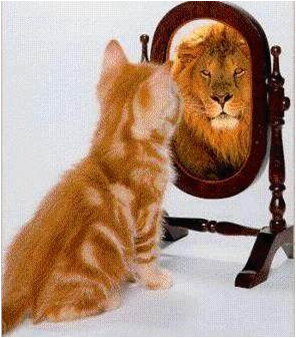 _
Image Credit :sodahead
Let's Face It, The Client's Project Is Your Bread And Butter. You Are In The Business Of Website Design And You Will Only Earn, If You Have Client Projects In Hand. So, Why Be Arrogant About Your Craft. You Might Have A Slew Of Successful Projects Behind You, And No Doubt You Are Proud Of Them, But This Does Not Mean You Must Be Arrogant. A Little Bit Of Humility Never Harmed Anybody. Remember, Arrogance Doesn't Instill Confidence In Your Client. If The Client Thinks You Are Too Full Of Yourself, There Is A Good Chance That He Will Go To Somebody Else With The Project.  So, Have Pride In Your Work And Let That Come Across In Your Conversation With The Client, But This Pride Shouldn't Border On Arrogance.
Conclusion
Each Individual Is Different And Therefore They Adopt Different Ways Of Talking With Their Clients. Who's To Say Which Is The Way That Is Good And Which Is Bad. But, There Issomething That You Definitely Must Not Do While Talking To Your Client; The Don't's Given Above Is Just A Fly On The Wall Look At Them. As A Designer, You Need To Keep Improving As A Conversation A List To Ensure That The Client Is Not Put Off By Your Way Of Communicating With Him/her. So, All The Best And Keep Trying.
Author Bio:
Hazel Raoult Is Working With PLAVEB – Leading Custom Website Design Service Provider Company In Los Angeles, CA. She Has Worked On A Number Of Web Design Projects On Various Platforms Like HTML5, Flash Website Design For Number Of Clients. Apart From Designing, She Also Likes To Write On Various Topics Related To Technology.
Show your love!