There Are Many Factors In Considering How Many Advertisements Should Be Placed On A Website. The Factors Include Website Layouts, Ad Sizes, Types Of Ads, And A Plethora Of Other Factors As Well. Too Many Ads Can Slower Load Times And Take Up Space On The Website, But Not Having More Ads Affects Income. These Issues Collude To Make It Challenging To Figure Out How Many Ads Should Be Placed On A Website, However, There Are Many Important Elements To Help Web Developers Figure Out This Issue.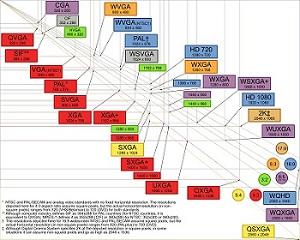 Common Screen Resolutions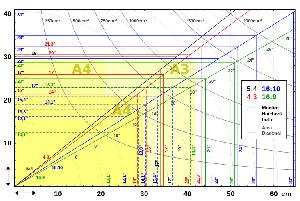 Common Display Sizes
Screen Size Is The First Elementary Thing To Understand When Trying To Pick How Many Ads Should Be On Website. Recently, Revenue Has Been Decelerating In Some Areas Because Of Smaller Mobile Devices.
[1] This Is Because People Are Using Website Apps And Clicks Are Less Common On Small Devices. Advertisements Are More Intrusive On Smaller Screens So Website Luckily, The Average Screen Size On Mobile Devices Are Becoming Larger.
[2] Currently 3.5 Inch Displays Are The Norm For Small Devices But Larger Ones Are Becoming More Popular. Currently, 1024×768 Is The Most Popular Screen Resolution For Desktops.
[3] Although That Is The Most Popular Resolution, That Doesn't Mean Websites Should Cater To This Average. Ideally, Websites Should Supports A Variety Of Screen Sizes.
Comparison Of A Browser With No Taskbar And No Menu Bar
What Is More Important Than Monitor Size Is Browser Viewport.
[4] The Size Of The Monitor Does Not Matter If The Browser Is Not Displaying The Content. There Are Several Web Analytics Tools That Can Record Browser Viewpoint Such As Google Analytics. Recently, Browsers Have Been Eliminating The Menu Bar, And Replacing It With A Multitask Button. Another, Factor That Is Increasing Browser Viewpoint Is Windows 8 Users. When Windows 8 Users Aren't In The Desktop Mode, Apps Are Fullscreen, So There Is No Taskbar At The Button That Takes Up Screen Space. This Will Give A Larger Viewpoint Which Allows For More Room To Display Websites, And Possibly More Website Advertisements.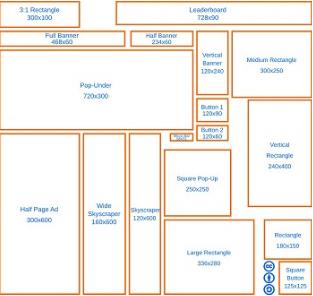 Interactive Advertising Bureau Advertisements Standards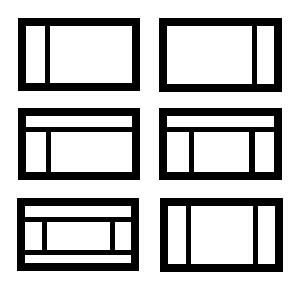 Example Of Common Website Layouts
The Layout Of The Site May Dictate How Many Ads Are On The Website. One Common Business Tactic Is To That Websites Often Replace All The Ad Slots To Dedicate Advertising One Product.
Websites Such As IGN Or GameSpot Have Their Entire Website Layout That Lends To Having The Entire Website Be One Ad. Ads Are Usually Placed Below Widgets On The Sidebar And On Top Near The Website Banner.
There Are Other Ways To Increase Revenue From Ads Than Merely The Number Of Ad Spaces On The Website. Website Can Place Video Ads Before And After A Video Sites, Video Ads Before And After Video. The Website Wikia Refreshes Ads Over Time. Livestream Website Places Ads After The Viewer Plays Video For A Certain Amount Of Time. Video Marketing Can Give A Lot Of Revenue, Especially If The Video Duration Is Long.
The Opinion Of Visitors Is Very Important Part Of Deciding How Many Ads To Put In. When A Website Requires A Paid Subscription To Access, Visitors Can Become Infuriated When They Encounter Ads. Visitors Who Pay For Subscriptions Feel That Their Payments Should Suffice The Website Owners. Surveys, And Forums Posts Can Be Great To Collect Input From Visitors On Their Opinions On Ad Space And Frequency Of Ads.
My Recommendation To People Who Want To Decide On Know How Large Their Layout Should Be, Is Look At Their Web Analytics. They Can See The Browser Viewpoint Of Their Users Which Can Help Set The Amount Of Ads And Where To Place Them. If Web Developers They Don't Have Access To That Information, Then I Would Suggest To Keep In Mind Of A Viewport Of 1024×700, But Thats Only If The Website Is Not Attracting Mobile Users With Small Screens. If Possible, Design Your Website Responsive So That It Renders Well For A Range Of Screen Sizes. After Settling On The Desired Display Size To Cater Towards, Look At The Layout Of The Website And Review The Revenue Strategy. Make Sure To Balance Load Times, Advertisment Frequency, And Advertisement Size, Advertisement Duration, And The Stress Of Hosting.
References:
http://www.cnbc.com/id/49465037/
http://gs.statcounter.com/press/screen-resolution-alert-for-web-developers
http://techcrunch.com/2012/04/11/move-over-1024×768-the-most-popular-screen-resolution-on-the-web-is-now-1366×768/
http://beantin.se/post/32275497175/computer-screens-browser-viewport-2012
http://en.wikipedia.org/wiki/Web_banner
Show your love!