There Are Several Issues That One Has To Address When Creating A Website. Addressing How Many Items On Menu Is An Elementary Task In Creating A Website. There Should Not Be Too Many Items On Any Menu Because It Will Look Confusing To The Consumer And Can Interfere With The Rest Of The Layout Of The Site. It Would Be Really Daunting If The Consumer Was Immediately Presented With Everything That The Website Has To Offer All At Once! Imagine If You Were Shopping For Toys At Walmart.com, And You Were Presented With Everything That Walmart Sells, Including Bikes, Video Games, Clothes, TVs, And Food! Instead, It's Much More Efficient And Aesthetically Pleasing To Start With A Few General Terms On The Menu, Then Branch Each Item Out Farther Based On What The Consumer Chooses. For Example, A Menu For A Shopping Website Might Start Out With A Tab That Simply Says "shop". Upon Moving The Cursor Over This Tab, The Consumer Might Then Be Presented With Several Other Options Regarding What They Want To Shop For. An Example Would Be A New Menu That Has Options Like "Books", "Games", "Computers", And "Tools".
Amazon Is A Good Example Of This: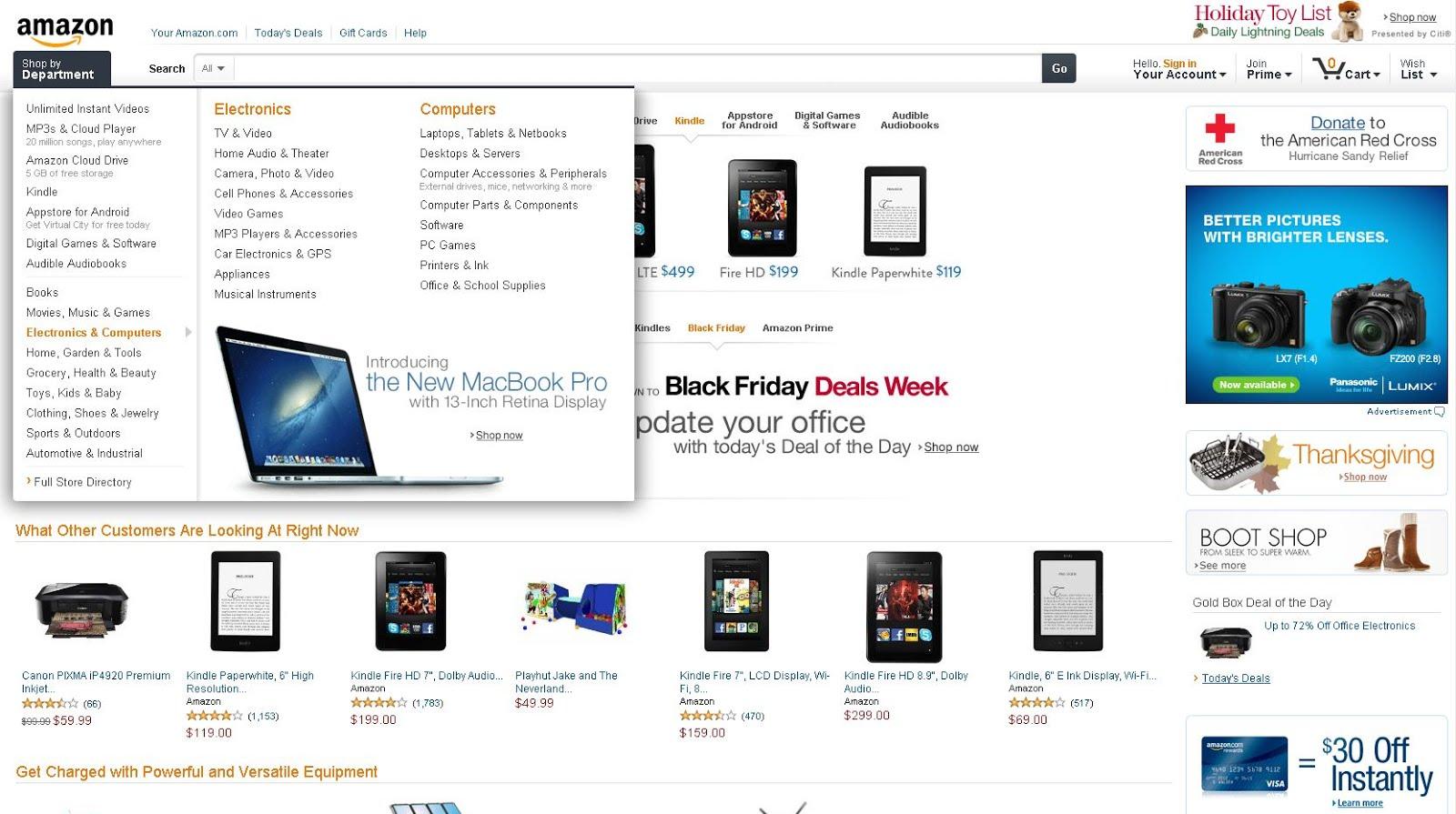 There Are Several Other Ways To Reduce The Amount Of Items In A Menu. Adding A Search Bar Can Allow Visitors To Skip From Using The Menu And Find What They Need. Viewing The Traffic Analytics For A Website Might Tell The Admins That A Certain Link On The Main Menu Is Unnecessary Because That Page Gets Too Little Traffic To Warrant It. Another Way Of Reducing Items On The Menu Is To Place Items On The Footer.
http://www.alameda.courts.ca.gov/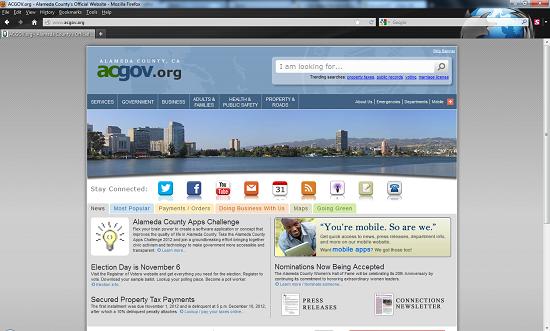 Many Kinds Of Websites Have Large Amount Of Items The Website Menu. Government Websites Often Have A Large Drop Down Menu Because The Site Requires To Give Information On A Lot Of Different Directories. One Example Is The County Courthouse Website From Alameda, California. What Is More Worrying Issue Than The Large Amount Of Items In The Menu, Is That This Website Is Merely The Website For Courthouses. The Website For The County Is An Entirely Different Website. Many Government Agencies Are Interlinked, So Seeing That The Courthouse Website Is Large Can Give An Overwhelming Experience When Trying To Navigate Other Government Services. There Are Actually Less Items On The Menu For The County's Website Than The County's Courthouse Website.
The Courthouse Website Is An Example Of A Website That Has Too Many Items At Once. There Are 9 Tabs And 43 Items In The Drop Down Menu Portion. There Is Also Many Links In The Body Portion Of The Site That Often Bring Up Complicated Directories. If This Was Combine With A Large Footer Space On The Bottom, The Amount Of Links Would Be Astonishing.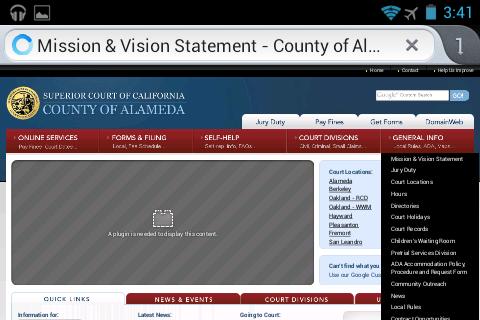 Alameda Courthouse Website Viewed On Android
Drop Down Menus Are Much Harder To Navigate On Portable Devices. On A Desktop Browser, Users Merely Hover The Mouse Over An Item To Reveal The Drop Down Menu. On Mobile Browsers Drop Down Menus Are Much More Cumbersome Because Of Their Small Nature And Because Mobile Users Often Don't Have A Mouse.
Show your love!