This List Comprises The Most Sought After Programs That Assist Web Designers. The List Consists Of Many Different Kind Of Programs, Such As FTP And Video Editing. These Programs Can Help Build Up Great Websites And Can Give A Lot Of Utility To The User. Free Programs Can Be Just As Good As Premium Software, Just Give These Programs A Try. If You Profit From Any Of These Programs Consider Donating To The Project At The Creator's Website.
1. Filezilla
FileZilla Is A Popular Cross Platform Free FTP Client. What It Does Is Allow Website Admins To Control Variety Of Files On Their Servers.  There Are Lots Of Uses For FileZilla. With FileZilla Admins Can Manage The Files On Websites Servers Such Creating Folders, Moving Files To New Locations, Deleting Files. Website Admins Use FileZilla To Upload And Download Large Files From Website Servers. FileZilla Can Also Help With Domain Transfers.
2. Notepad++
Notepad++  is A Text And Source Code Editor For Microsoft Windows.  Notepad++ Can Be Great For Modifying Style Sheets, Javascript And CSS That Is Implemented On A Website. Notepad++ Is Also Compatible With Many Programing Languages Such As Java, Python, LISP, C, C++, C#, COBOL, Perl, And Ruby. Notepad++ Can Highlight Or Change The Color Of Specific Syntaxs. This Makes The Code Look Much More Clear And Organized.
3. Gimp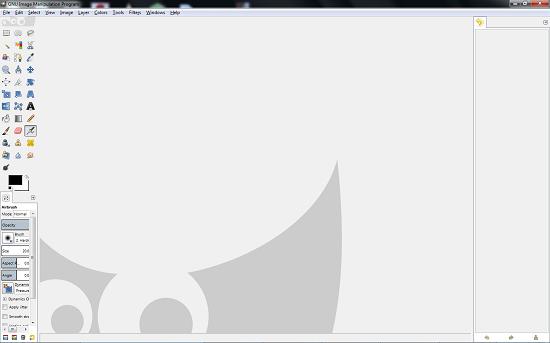 Gimp Is A Raster Graphic Editor For Windows, Mac And Many Linux Distros.  Raster Is A Specific Type Of Image Technique That Uses An Array Of Pixels. If You Are Looking For A Good Vector Graphics Editor Check Out The Next Program On The List. Web Designers Use Gimp To Modify Images Such As The Background Displayed On A Website Or A Header Image.
4. Inkscape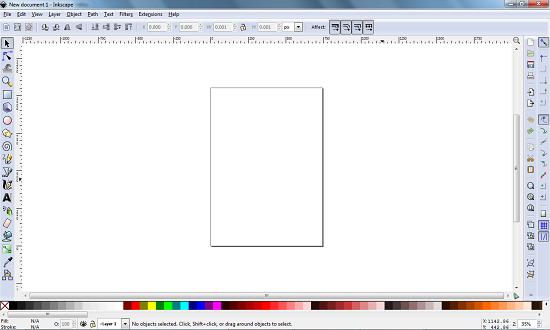 Inkscape Is A Vector Graphic Editor For Mac OS X, Microsoft Windows, And Unix. Vector Graphics Are Geometry Based Based So Images Look Less Pixelated Compared To Raster Graphics When Displayed On A Screen. Vector Images Are Great When People Enlarge Images. Inkscape Comes With Less Features Than Gimp, But Is Also Much Less Intimidating To New Users.
5. Handbreak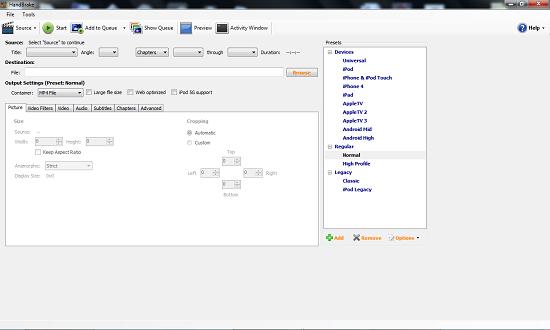 Handbreak Is A Transcoder For Windows, Mac, And Ubuntu. Handbreak Can Read Unencrypted DVDs And Many Other Media Formats And Can Export These Formats Into Web-friendly H.264 Or Ogg Theora.  This Helps Web Designers To Embed Videos On To Websites And Save Desired Settings, Thus Enabling You To Save Time In The Future.
6. LightWorks
LightWorks Is An Open Source Freemium Video Editor For Windows. Web Designer Often Have To Include Videos To Websites. LightWorks Comes With The Basic Editing Tools Needed To Splice Footage Images And Music To Create A Professional Video. You May Be Surprised To Learn That Many High Profile Movies Use LightWorks, Such As Hugo By Martin Scorsese. The Makers Are Currently In The Progres To Make LightWorks Available On Linux And Macs. You Have To Go Through A Quick Registration Process To Use LightWorks.
7. Audacity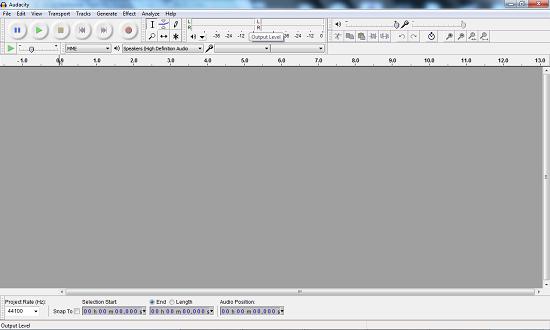 Audacity Is A Sound  editor For Windows, Mac OS X, Linux. Many Websites Contain Background Music That Need To Be Edited. Another Scenario Where A Web Designer Will Use Audacity  is When A Band May Want To Play Only A Portion Of Their Songs On The Website. With Audacity You Can Modify Music Or Simple Sounds In A Variety Of Ways.
8. KompoZer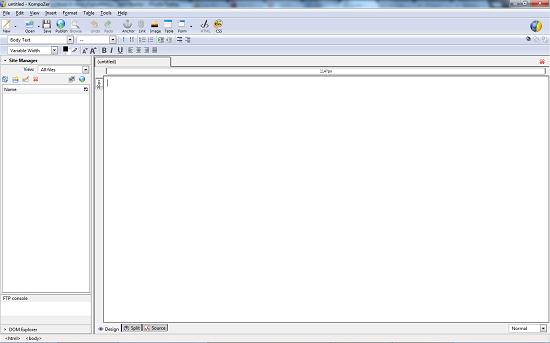 KompoZer Is A Cross Platform WYSIWYG HTML And CSS Editor. KompoZer Is Maintained As A Community-driven Fork, And Is A Project On Sourceforge. KompoZer Supports Many Different Languages Such As Ukrainian, Hungarian, And Lithuanian. Users Can View Changes Immediately And Seamlessly By Switching Tabs.
Show your love!