There Are Several Plugins That Can Affect Web Designer's Choices On How They Run Sites, What Kind Of Websites They Create, And What Theme They Will Use. A Good Photo Sliding Plugin May Cause A Web Designer To Change The Direction Of Many Sites The Web Designer Owns Or Decide To Use A Different Theme Than They Originally Have In Mind.
Besides Using WordPress Plugins To Enhance Administrators Abilities There Are Several Other Ways To Enhance Capabilities, Such As Adding A Internet Browser Extensions For Google Chrome Or Firefox. These Tools Can Be Even More Useful Than A WordPress Plugin. Plugins Can Be Used By People With Little To No Html Experience.
Remember To Visit The Links To Learn About The Plugin Or Tool. All The Plugins And Tools On This List Are Free. But You May Want To Consider Donating To The Author Who Are Creating Plugins Free Of Charge. Click The Link To See If The Author Is Accepting Donations. Before Using A Plugin Make Sure The Website Is Compatible With Your WordPress Version.
1. WordPress Commentify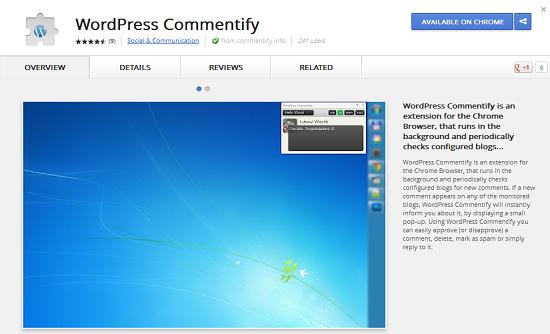 This Is An Add-on For The Web Browser Google Chrome. This Tool Pops Up A Small Window On The Desktop To Inform An Admin Of A New Comment And Allow Instant Moderation Of The Comment. This Can Be Used By Administrators In A Community Where Comments Must Be Approved Before Being Posted.
2. Search WordPress.org Codex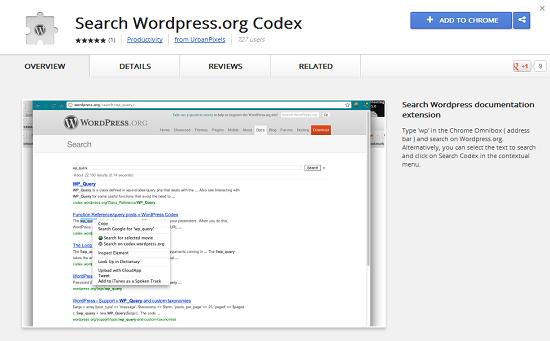 This Tool Allows Users To Quickly Make Searches On The WordPress Codex Database. If You Are Constantly Searching For WordPress Item This Adds A WordPress Search Option To Right Click Contextual Menu.
3.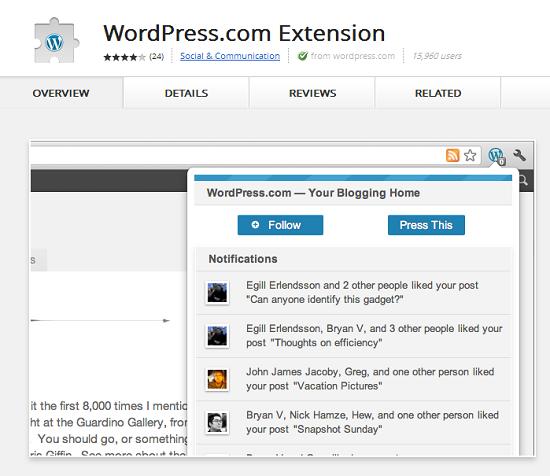 WordPress Has Created Their Very Own Extension And Placed It On The Chrome Web Store Free Of Charge. This Chrome Extension Allows For New WordPress Notifications To Be Displayed On A Icon On The Browser Itself. This Is Very Useful Tool When WordPress Admins Want To Get Updates Quickly. The Extension Also Can Pop Up A Small Windows That Can Allow Admins To Create A Quick Post On Their WordPress Site.
4.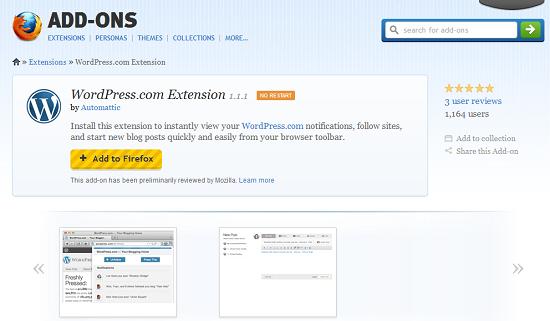 This Is A Firefox Equivalent Of The Chrome Extension Above. This Add-on For Firefox Allows For WordPress Notifications And Quick Posts. This Extension Has Not Been Created By WordPress Themselves, And Has Not Been Fully Approved By Official Firefox Developers Yet, But The Extension Has Thousands Of Downloads And Has Been Received Positively.
5.
Many Web Designers Look For Built In Slider To Showcase Products, Services, Or Other Information. Nowadays There Are Many Good Plugin Sliders That Can Be Used Instead Of Using A Theme With A Built In Slider. WOW Slider Is One Such Plugin. This Slider Is Very Responsive And Even Has Swipe Gesture Detections For Touchscreens. WOW Slider Is Highly Configurable And Allows For Multiple Setups.
6.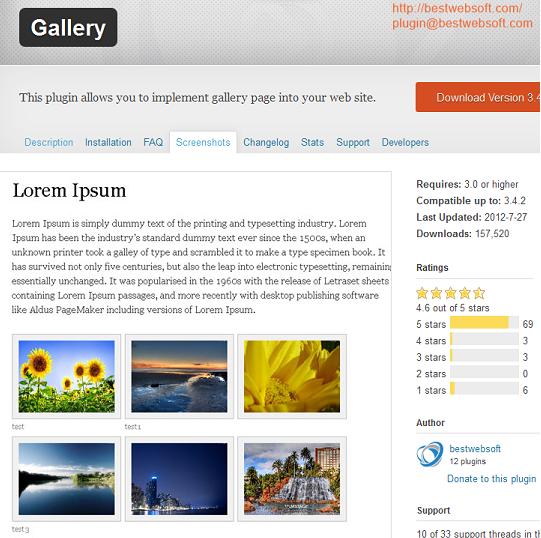 This Image Gallery Allows For WordPress Admins To Create A Photo Or Picture Gallery Onto Their WordPress Website. This Is A Very Straightforward And Common Plugin That Can Be Used Multiple Times For One Site. This Plugin Is Exceptional At Creating Galleries With A Very Large Number Of Items.
7.
This Plugin May Cause Web Designers To Choose WordPress Instead Of Joomla, Or Drupal. This Great Plugin Allows User To Customize Their Admin Menu By Consolidating Links To Hasten Workflow. The Accessibility Of WordPress Menus Is Significantly Important, And Can Affect Decision To Use, Switch, Or Stop Using WordPress Altogether.
8.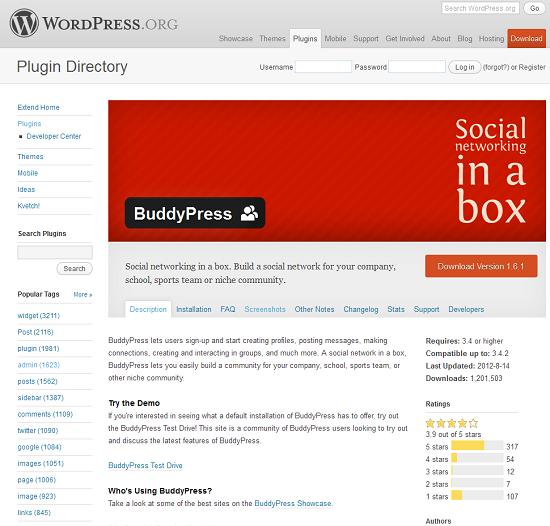 BuddyPress Lets Visitors Sign Up For A Profile To Engage In Social Networking Activities On A WordPress Site. The Plugin Allows For The Creation Of Groups, Lets Users Message Each Other, And Create Discussion Posts. BuddyPress Can Work Fairly Well As A Forum Or Social Network. Although, This Plugin Would Not Be As Full Featured As A Dedicated Forum Utility, Such As PhpBB. BuddyPress Enables WordPress Users To Create A Social Network Quickly.
9.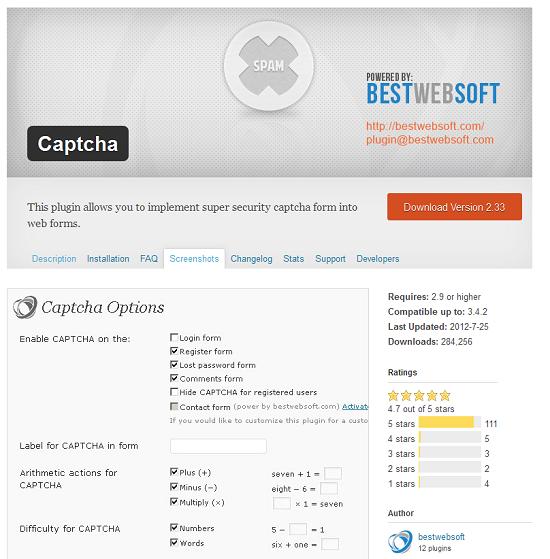 Captcha Is Challenge-response Test That Can Use Word Based Or Basic Arithmetic Based Questions To Administer Challenge-response Tests. Challenge-response Tests Like Captcha Are A Very Common Way To Prevent Spambots. Visitors Are Often Frustrated With Having To Take A Challenge-response Test, So Asses Your Needs Accordingly Before Implementing Captcha.
10.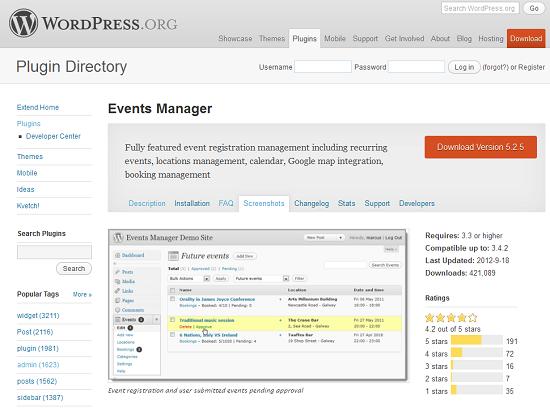 Events Manager Is Very Comprehensive Event Planner For WordPress. It Has Nearly Everything You Can Ask For While Planning For A Event. Events Manager Has Support For Calendars, Registration, Tickets And Even Google Maps. Events Manager Can Save You From Headaches And Your Time While Planning Things Such As A Wedding Or Concert.
11.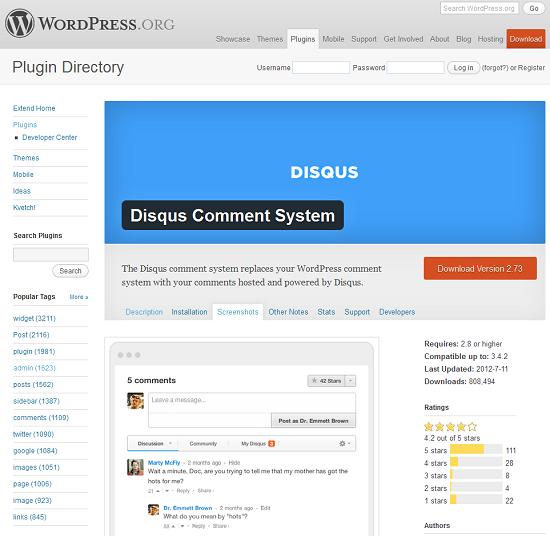 Disqus Is A Plugin That Gives WordPress Websites A Comment Section And A Superb Comment Maintenance System. The Plugin Can Help With Spam Filtering, Create Blacklists And Whitelists. This Plugin Can Obviously Bring In More Page Visits, As It Gives People The Incentive To Engage In Discussions. Major Websites With Large Amount Of Traffic, Such As Engadget, Uses This Plugin, So Many Commenters Already Trust To Use This Plugin. This Is A Very Important Thing During This Time Where Data Theft Is A Huge Issue.
Show your love!