One of the most important things for a website to have is hosting. This is where Host1Plus comes in to help. Host1Plus is an international hosting company based in London, United Kingdom. Being established for more than 7 years Host1Plus expanded rapidly due to their knowledge and passion for their clients.

Why is Hosting so important?
Many know hosting can determine the outcome of the website once and for all. If a person visiting your website for any reason experiences lag or gets an error that some pages are not working, you might never see the same person coming back to your website ever again. It is vital to keep your website up and running at all times. You do not have to buy the most expensive package from a hosting company to ensure your website's availability. A reliable hosting company should ensure this even for the cheapest plan.
What plan to choose from?

There are so many plans and options from hosting companies that can easily confuse you. I shall shed some light for those who are not so tech savvy when it comes to choosing a hosting plan. Host1Plus VPS hosting has 4 different plans. These are Bronze, Silver, Gold and Platinum. They all differ in price and resources; however all of them have the same 5 locations that you can choose from. You can choose from Los Angeles, Chicago, Sao Paulo, Frankfurt or Johannesburg. By having such locations Host1Plus covers the whole globe with excellent internet speed and availability. Bronze plan is the cheapest you can choose from, you can get it for just $2.15 if chosen a 36 month billing cycle. Such choice is good for a blog or small e-commerce websites. If you have got an online shop with high traffic I would recommend going for Platinum plan or even a dedicated server in order to make sure your business stays online all the time without exceeding any resources. On top of that you can configure your VPS server resources at the checkout to make it personal dependent on your personal needs!
Security with Host1Plus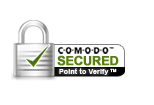 Security is very important in online transactions as there are many fraudulent websites and companies. Host1Plus payments are secured by COMODO software in order to prevent insecure payments. Host1Plus also supports payments made via PayPal, Skrill, WebMoney and much more for your convenience. Furthermore, Host1Plus offers 14-day money back guarantee! You can feel safe and secure when ordering a service from them for sure!
Reasons to choose Host1Plus

There are several reasons you should choose Host1Plus over other hosting companies. The first one is that they take extra care of their clients. Not being the biggest hosting company Host1Plus truly cares about their clients and the feedback they leave as it is an essential asset to move forward and perform better. Their support works 24/7, they have multi-locational servers, their price and performance ratio is excellent, you get HDD + SSD and an application auto-installer. Not every company can brag about such features as Host1Plus. If you are a starting blogger or an online business owner then you should consider choosing Host1Plus for your hosting.
Show your love!