10 awesome fresh forum skins
Not Many People Will Care About How The Forum Skin Appears And Neither Will The Smart Ones Forget To Take Care Of Their Website's Forum Outlook. The Regular Visitors Of Your Website Have To Kept Glues So They Keep Checking Back And Most Of Them Would Love To Check Out What The Forum Has To Say Recently. A Dull And Bring Forum Skin Can Be Disappointing Especially If They Dreary The Effects Of The Page. Here Are Some Awesome Forum Skins For You To Experiment With. Of Course They Are Tried Out And Well Accepted By Those Who Made The Best Out Of Them. Take Your Turn Too.
1.Beacon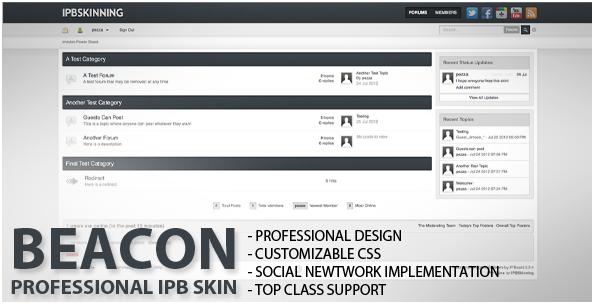 2.Metro
Metro Is A VBulletin 4.2 Style That Fully Supports Forums, Blogs And VB CMS. Metro Theme Is A Clean, Contrast And Modern VBulletin Style. Both Fixed And Fluid Versions Are Available.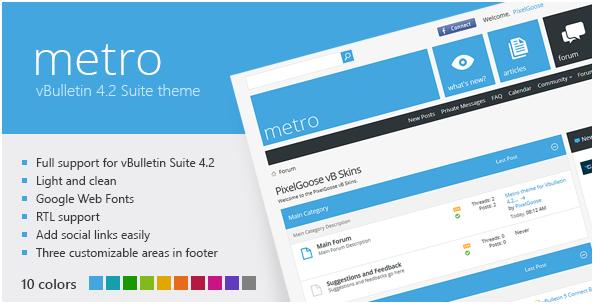 3.Primus
Primus Is A VBulletin 4.2 Style That Fully Supports Forums, Blogs And VB CMS. It Has Colorful And Attractive Modern View With Some Skeuomorphic Elements. The Theme Can Be Easily Customized For You Purposes.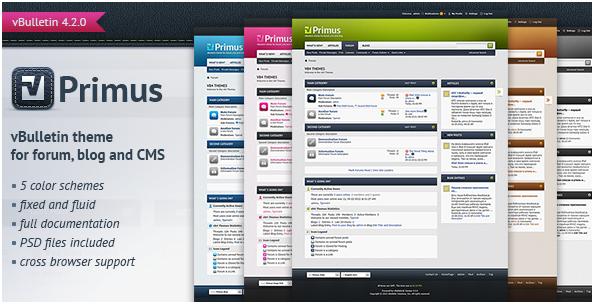 4.Electron
Electron Is A VBulletin 4.x Forum Style, Designed In A Clean And Minimalistic Style, For All Those Who Love The Modern Looking Web Design. It Currently Supports Only VBulletin 4.2.0 Forum And Blogs.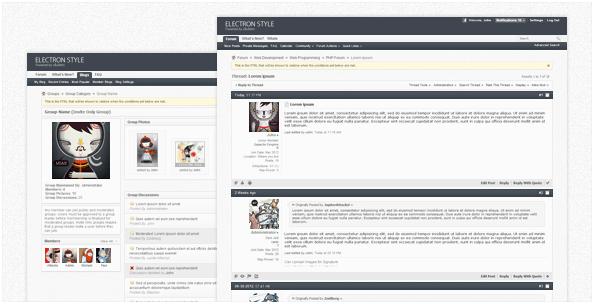 5.Silicon
Silicon Is A Premium Theme For Vanilla 2 Forums. Silicon Uses A Minimalistic Approach Based On A Strong Emphasis On User Photos, Simple Icons, And Large Easy-to-read Text. Silicon Features A Soothing Deep-blue Color Scheme And A Prominent Display Of Categories.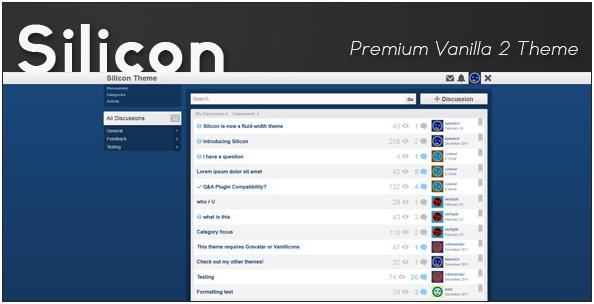 6.OZONE
OZONE Is A Premium Theme For Vanilla 2 Forums. OZONE Is A Clean Theme That Focuses On Readability And Striking A Good Balance Of Color And Whitespace, Subtly Enhanced With CSS3 Effects.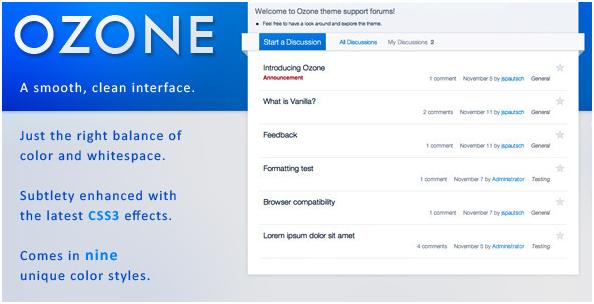 7.Converse
By Combining Converse With The Free Vanilla Forums Platform You Can Have Your Own Simple, Customized Support Forum Set Up And Running! This Theme Takes The (free) Standard Installation Of Vanilla Forums And Gives It A Visual Boost, Focusing On Improving The Layout When Used As A Support Forum.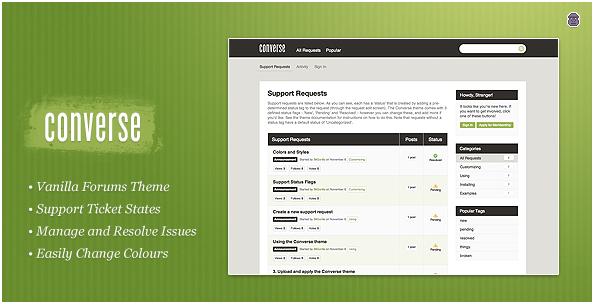 8.Ideal
Ideal Is A Premium Theme For The Full VBulletin 4.x Suite: The CMS And Blog In Addition To The Forum. It Was Designed To Serve Those VBulletin Users Who Want A Cleaner, Modern Look For Their VBulletin-based Site. Though Ideal Features Full Suite Customization, The Theme Will Work With Forum-only Installations.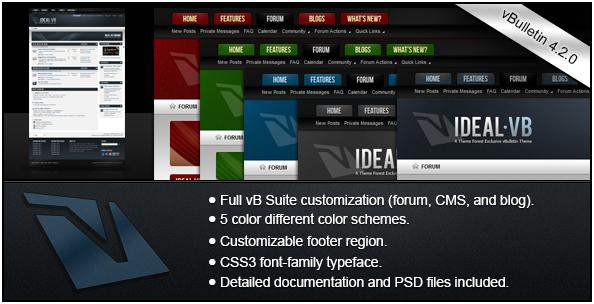 9.BlueSee
BlueSee Is A Very Simple And Appealing Theme That Looks Beautiful On Any Forum Running SMF 2 .0. The Light Blue Colored Theme Has Not Only A Simple Look, But Also Brings A Modern Style To Your Forums. Documentation And The Theme PSD Is Included In The Files Of The Package As Well For Easy Editing Of Any Theme Aspect Or The Logo If You Wish To Use The One We Have Provided.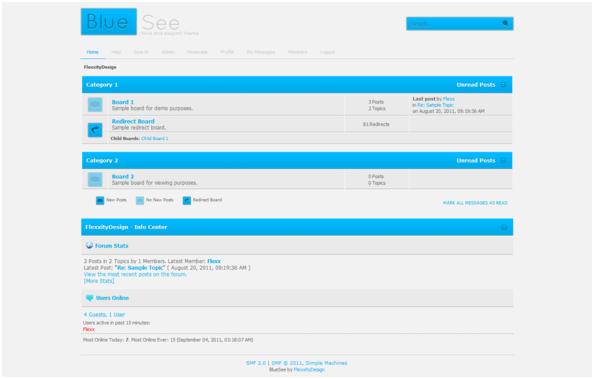 This Is A Clean And Modern Design That Will Look Great On Any Community! It Has 12+ PSD Files Included For Easy Customizing!