The 404 Or 'Not Found' Error Message Is A HTTP Standard Response Code Indicating That The Client Was Able To Communicate With The Server, But The Server Could Not Find What Was Requested. The Website Hosting Server Will Typically Generate '404 Not Found' Web Page When A User Attempts To Follow A Broken Or Dead Link. The 404 Error Is One Of The Most Recognizable Error Users Can Find On The Web.
When Communicating Via HTTP, A Server Is Required To Respond To A Request, Such As A Web Browser's Request For A Web Page, With A Numeric Response Code And An Optional, Mandatory, Or Disallowed Message. In The Code 404, The First Digit Indicates A Client Error, Such As A Mistyped 'Uniform Resource Locator' (URL). The Following Two Digits Indicate The Specific Error Encountered. HTTP's Use Of Three Digit Codes Is Similar To The Use Of Such Codes In Earlier Protocols Such As FTP And NNTP.
At The HTTP Level, A 404 Response Code Is Followed By A Human Readable "reason Phrase". A 404 Error Is Often Returned When Pages Have Been Removed Or Deleted. A 404 Error Indicates That The Server Itself Was Found, But That The Server Was Not Able To Retrieve The Requested Page.
404 Not Found Error Messages Are Frequently Customized By Individual Websites. HTTP 404 Error Is Commonly Displayed As "404 Error", "404 Not Found", "Error 404", "The Requested URL Was Not Found On This Server", "HTTP 404", "Error 404 Not Found", "404 File Or Directory Not Found", Or "404 Page Not Found".
Creative 404 Error Message Can Reduce The Disappointment Of The User. Here Are Some Cool And Inventive 404 Error Pages For Your Inspiration:
1. HomeStar Runner:
2. Apartment Home Living:
3. Apple:
4. Tix02:
5. CgCraft: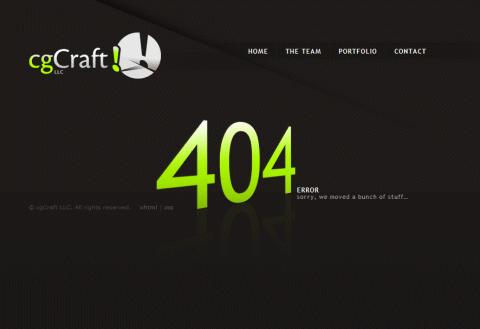 6.Factor D:
7. Limpfish:
8. Late Late Gifts
9. Deliciously Creative:
10. Lumino.us:
11. Center'd:

12. Meroigo:
13. Black Moon Design:
14. Gog.com:
15. Blue Vertigo: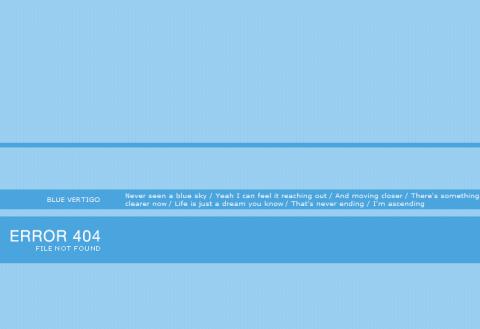 16. CSSscoop:
17.Suspunded Animations:
18. Lightpostcreative:
19. Catswhocode:
20. Newspond:

21. D20srd:
22. Milrayas:
23. Blue Fountain Media:
24. Bioneural.net: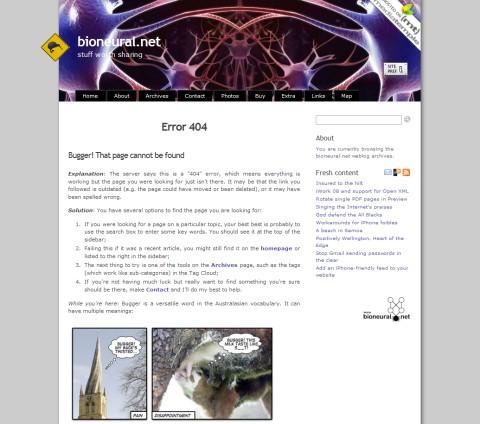 25. The Brand Surgery:
26. MailChimp:
27. Urban Pill:
28. Blippy:
29. Alphomega: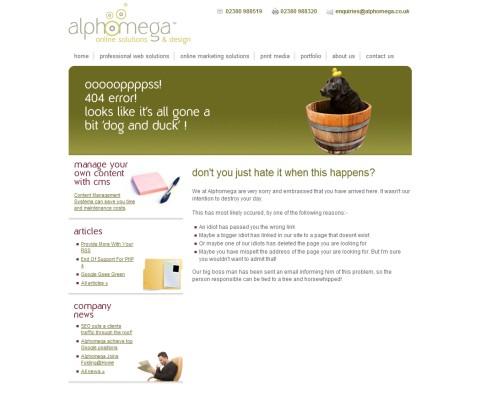 30. Acorn Creative:

Show your love!