Downloadable Set Of 100 Free Common Icons
Hey Friends,
Icon Is A Small Picture That Represents An Object Or Program, And Their Use In Web And Other Designs Is A Hot Trend These Days. Icons Have Been The Way To View/access Files On Computers. Most Websites Now A Days Use Icons For Their Bookmarks Navigation, Logos.
To Serve You Better, We Are Here Presenting Our Collection Of Some 'Common Icons' Which Will Help You To Enhance Your Designs, Websites Or Applications.
TheDesignMag Team Helps You By Providing Icons In Various Categories, So That It Proves Best For Your Designs. If You Just Want To Find Some More Pre Made Icons, Just Check Out Our Site And Find As Many Icons For Your Different Needs.
Icon Size: 512×512 Px
Resolution : 72
Color Mode : RGB
Background : Transparent
Number Of Icons : 100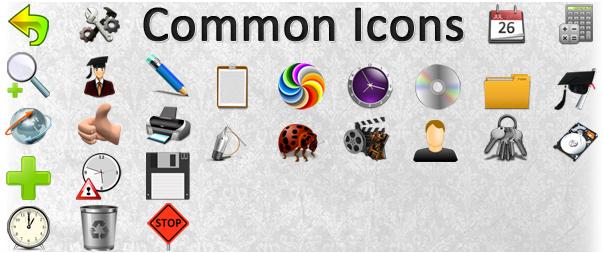 [ssdownload File="http://thedesignmag.com/wp-content/uploads/2013/02/Downloadable_Set_Of_100_Free_Common Icons.zip" Title="Downloadable Set Of 100 Free Common Icons"]