22 Best Free Fonts for Graphic Designers in 2015
Typefaces are an important part of any creative designing process involving written text material.
From catchy one-liners printed on t-shirts to captions for product advertisements and from phrases used as slogans on banners and billboards to content published on web pages, typefaces are everywhere. It is because various typefaces have artistic and structural differences between them and hence, two typefaces vary greatly. This scenario makes it suitable for using different typefaces for different purposes.
Typefaces are broadly categorized in to various types, namely serif, sans-serif, slab serif, semi-serif, monospace, script, Unicode and so on.
Depending upon the requirement, a particular typeface is chosen to be used for writing text. Graphic designers are required to possess a great deal of understanding about using the right kind of typefaces for their creative projects. Although, the internet is stormed by several newly released or latest Typefaces every month, it is an arduous task to stay updated on the same.
Hence, I decided to club together some recently released typefaces in the online market which are trending on the designing circuit. I have listed down free 22 unique typefaces that are popular among designers. I hope you will enjoy the list.
Moon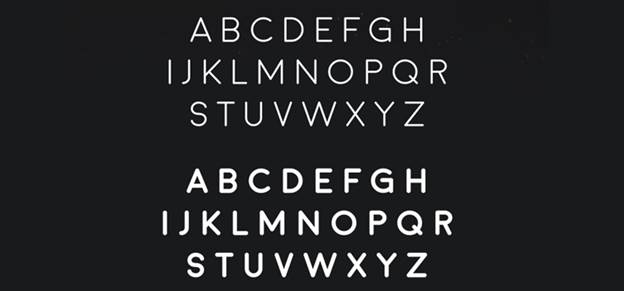 Moon is a rounded typeface with thin and bold variations.
Big John/Slim Joe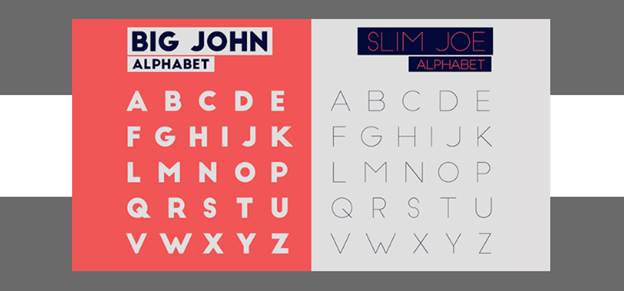 Big John/Slim Joe is a modern, geometric typeface. This new font can be used in a variety of design projects, such as illustration, animation or more.
3) Lombok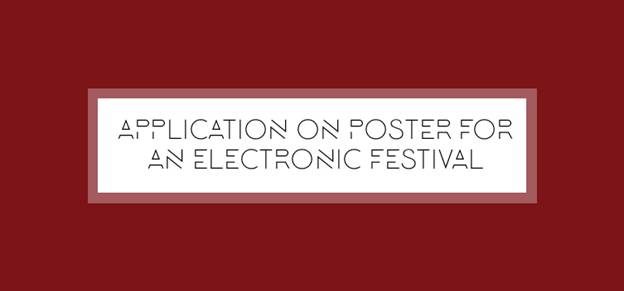 Lombok is an incredible font that can be used in a logo, poster or t-shirt design. Lombok is a bit quirky and also looks great on banners, billboards and promotional ads.
4) Porto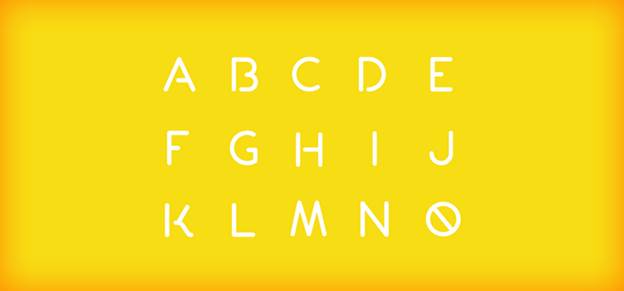 Porto is a unique typeface that can be used in logo designing or other promotional material.
5) Vintage & Eroded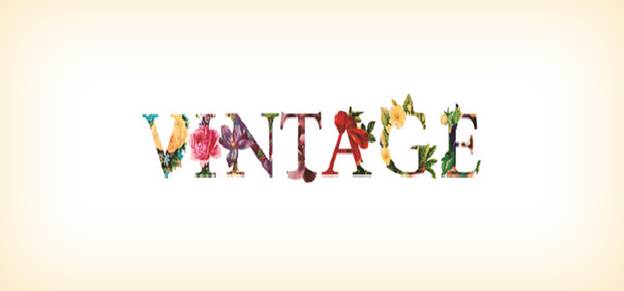 intage & Eroded is a beautiful typeface with an aesthetic look.
6) Anders
Anders is a geometric typeface which is simple and minimal yet unique.
7) Hamster Script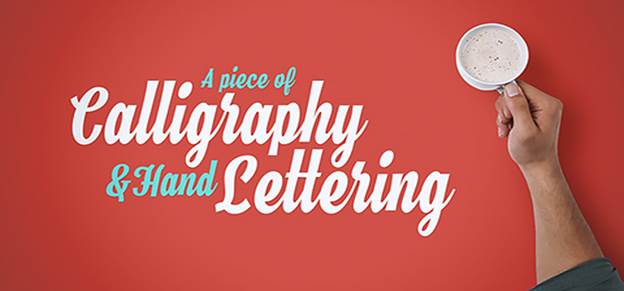 Hamster Script is a one of its kind cursive typeface inspired from brush lettering and sign painting. It is ideal for signage, poster, headlines, t-shirt design and more.
8) Muller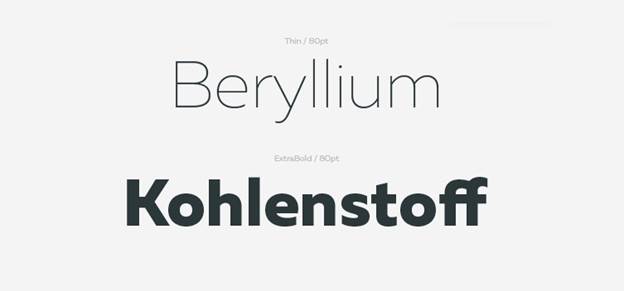 Muller is a font family comprising 20 weights, ranging from Thin to Heavy with matching Italics. It is best suited for various creative design projects for advertising, packaging, online/print publishing and branding. Two fonts, namely Thin and ExtraBold are available for free download.
9) Baron
Baron is an uppercase display font inspired from classic sanserif font families. It has several alternative options and weights and is well-suited for usage in posters, logos and headlines.
10) Fabfelt Script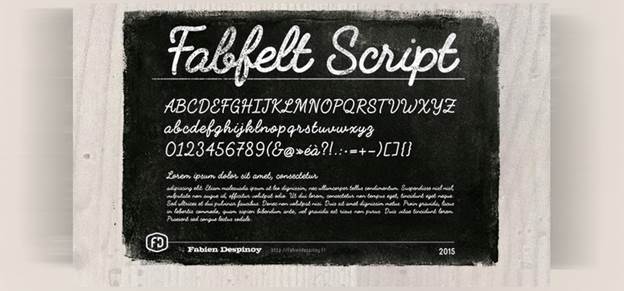 Fabfelt is a handwritten elegant script.
11) Slot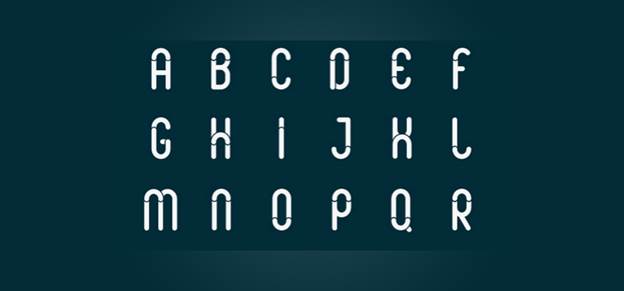 Slot is a rounded font characterized by a semi-circle pattern. It is suitable for using in short texts or one-liners.
12) Refuge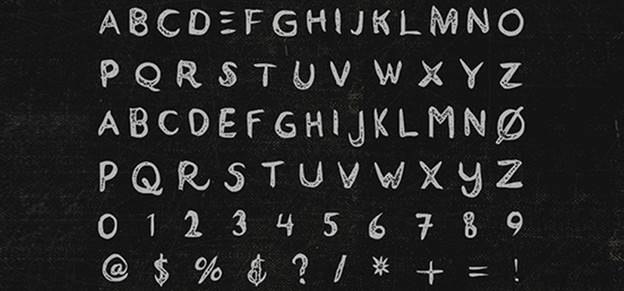 efuge is a handwritten typeface design which is best suited for vintage-style or hand-lettering design projects, t-shirts, logos and more.
13) Allegheny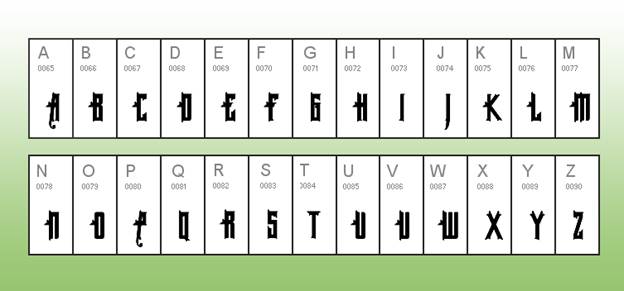 Allegheny is inspired from hieroglyphic style of writing characters and symbols. The font type has a certain vintage and Gothic feel to it.
14) Aroly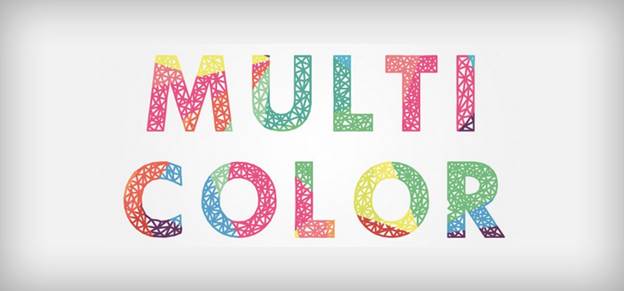 Aroly is an amazing typeface characterized by polygonal shapes and multiple colors. You can use Aroly for your next creative design project.
15) Pier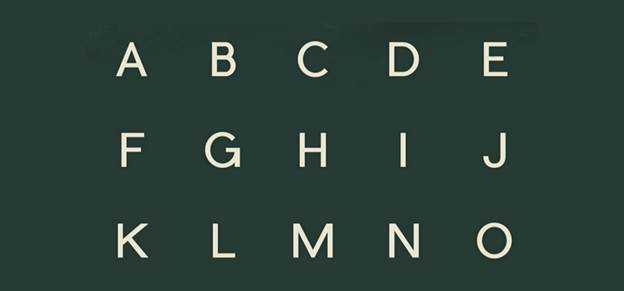 Pier fits very well in to modern and structured typography. The typeface can be used in many creative designs and texts.
16) Perfograma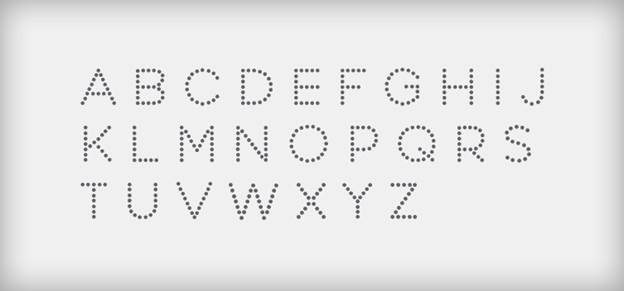 Perfograma is a category of typeface inspired from dot font which was introduced by computing machines IBM Harvard – Mark 1.
17) Kraskario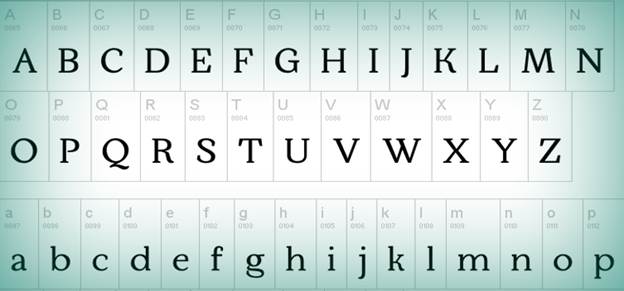 Kraskario is an elegant typeface from the serif category. It can be used for printing text.
18) Berlin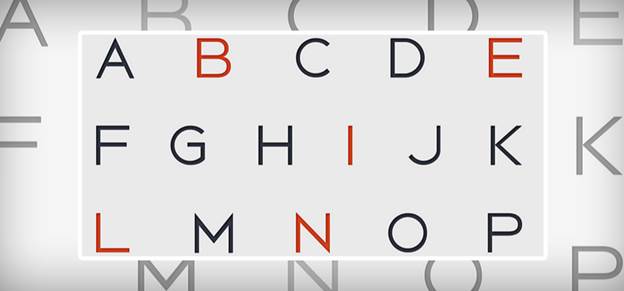 Berlin is a classic geometric typeface family featuring four styles and three weights (regular, bold and x-bold as well as Berlin's regular italics). The font is specially designed for writing headlines as well as large format text in branding and packaging industry.
19) Animagus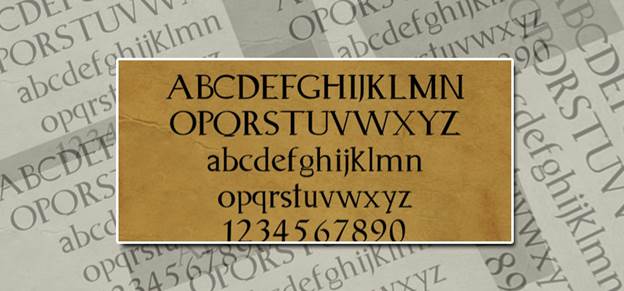 Animagus font is characterized by jagged edges and comes in 3 forms, namely regular, bold and italic.
20) Aurora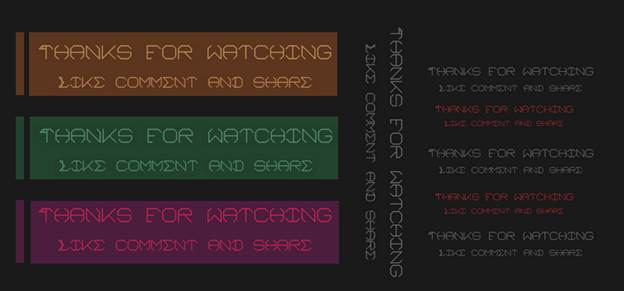 Aurora is a whacky font inspired from science-fiction and video gaming industry. The typeface is suitable for use in titles and typography works about technology, futuristic subjects and more.
21) Oswald
Oswald is primarily redesigned on the lines of alternate Gothic, san-serif typeface style. It is widely used as a display font for headlines and captions. It is available in various European languages.
22) Ubuntu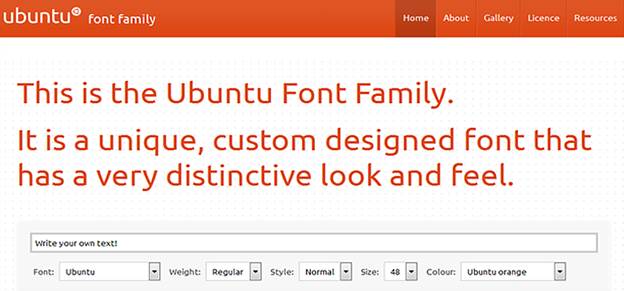 Ubuntu is a modern typeface inspired from contemporary and urban styles. It is a sans-serif typeface covering thirteen fonts in all. Ubuntu is based on hieroglyphs and includes more than 1200 glyphs supporting over 200 languages.
Conclusion:
Modern Typography is a broad category consisting hundreds of typefaces, each representing a particular theme. Such theme-based typefaces build the visual appeal of the content and adds relevance to the creative design. These themes belong to a spectrum of categories, such as urban, gothic, renaissance, grotesque, retro, psychedelic and more.
I am not at all feeling happy to conclude this blog. I wish I could put some more names on this list. I am hoping that the readers would be knowing a few more interesting names of fonts and would be sharing with us any time soon. You can post as many names as you want and help the graphic designers to explore the diversity in the world of typefaces.
Abhishek is a content developer and writer at Codecondo. He loves writing and sharing topics on web development, designing, web programming and latest trends going around in web world.