6 tips for choosing and using typefaces in your logo
With the current rise of typography as an integral visual strategy for branding, your choice of fonts will be more important than ever for building the identity of your brand. This goes especially for logo design. The typeface you choose will add a certain tone and create a specific atmosphere to surround your brand. And since there are literally millions of fonts at your disposal, choosing the right one can become a challenge. Here are 6 practical tips on choosing the right font for your logo design.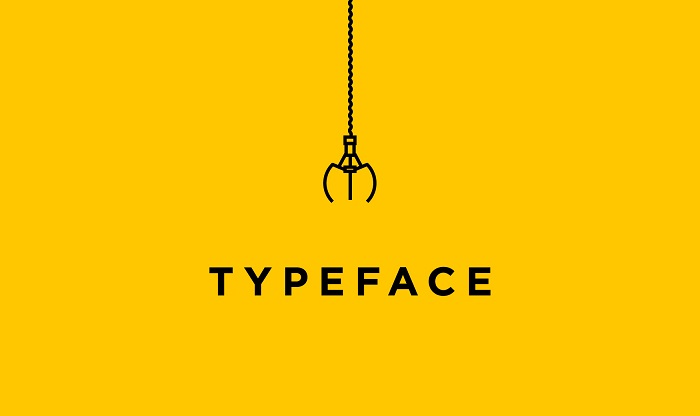 1. Establish the goals of your branding strategy
Before thinking about what your logo should look like, you need to figure out the basics of your branding strategy. What is your brand about? What kind of services or products you provide? What sort of associations you'd like consumers to have once they see your logo?
Determine whether your brand is professional and serious, or might be more ironic or playful. Take your time to describe your brand. Think of at least 5 different features. That's how you build the personality of your brand. You can only choose a font once you've got a firm grasp of the kind of message you'd like to communicate.
2. Understand your audience
Different fonts capture the attention of different audiences. Identify crucial demographic facts about your audience. Without this knowledge you won't be able to formulate your goals. Children are usually drawn to childlike fonts that are easy to read. Mature consumers prefer fonts that are readable and clear. Fonts, which are extravagant and edgy will catch the eye of teenagers.
When choosing your font, you should take into account the expectations of your audience and consider what kind of information you'd like them to receive when looking at your logo. This will become your design objective.
3. Classic or trendy fonts?
Some fonts are fashionable for a few years and then they completely disappear. Since your logo will have to endure all design fashions that come and go over the span of many years, it's in your best interest to choose a timeless design. Trendy fonts will make your logo instantly stand out – but is the strategy worth it in the long-term perspective?
4. Style your font
Just because you chose a font it doesn't mean you should take it exactly as it is. Feel free to stylize it in any way to make the font and logo go great together. Add stylistic segments like gradients, strokes, beveling or drop shadows to create a truly unique font that visually fits your logo.
5. Keep your logo simple
Using complex fonts, you risk that printing your promotional materials in different sizes will unveil the inherent problems in your logo. Rather than accepting a design without trying it out, print your logo prototype on your business card and try blowing it up in size as well.
Whether you're going for serif or sans serif font, make sure to pick one that looks good in all formats and communicates your brand message.
6. Be practical
You want your font to capture the attention of your audience and evoke specific associations with your brand. Unfortunately, the reading also depends on the context – some fonts printed on billboards or outdoor signs might pose a challenge to passing drivers.
That's where you should choose bold and simple fonts that don't disrupt the reading process. Still, your font should demand attention and be recognizable to anyone who ever spots it.
Designing a captivating, yet simple and readable logo isn't a piece of cake. Choosing the right font, you'll make sure that your logo is an eye candy that perfectly communicates your brand message.
Tess Pajaron is a Community Manager at Open Colleges, an online learning provider based in Sydney, Australia. She has a background in Business Administration and Management.