What have we learnt from famous Web Designers?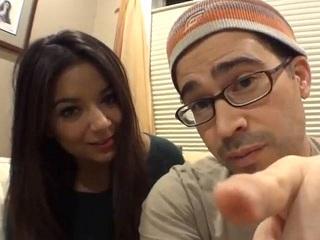 Chris Pirillo
Chris Pirillo Has Been A Geek His Whole Life And Has Been A Popular Authority On Electronics Since The Advent Of The Consumer Internet. He Wears The Label Geek Proudly. Its Hard To State All Of His Contributions To The Internet In A Timely Manner. He Is A Major YouTube Partner, Magazine Columnist, Tech Expert For CNN.com, Book Author, Conference Organizer, Public Speaker, Owner Of A Popular Blogging Network, He Runs A Social Community, And Much More. More Specifically Chris Pirillo's Accomplishments Include Creating Lockergnome, Which Is A Network Of Blogs, Web Forums, Mailing Lists, And Online Communities. He Also Owns Chris.pirillo.com, Gnomies.com, Geekwith.com. He Offers Personal Entrepreneur Advice Through Gnomies. He Has Created Tech Conference Gnomedex. He Is Constantly Livestreaming At His House Even To Invite People Into His Home And Lifestyle And Hangout With Fellow Geeks Online. What We Can Learn From Him Is That Sharing A Life Style Can Make You A Powerhouse Expert And That People Like You Are At Least An Automatic Niche Following Which He Himself Claims.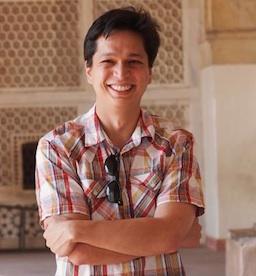 Ben Silbermann
Ben Silbermann Was One Of The Brilliant Minds Behind Pinterest. He Is Soft Spoken Man And Described To Be A Deep Thinker. He Wanted To Be Entrepreneur And His Wife Was Very Supportive. His Interests Are Diverse And He Was An Avid Collector. His Family Comes From A Medicine Background But He Was Interested In Things Like Political Science.  He Graduated From Yale In 2003 With A Political Science Major. His Background Definitely Isn't What Most People Think Of When Thinking About A Tech Innovator, But Its Makes More Sense When You Learn How He Views His Interests. He Was Interest In Political Science Because He Viewed Law As An Operating System For Humans. His Great Ability To Overview Elements Is Key To His Success. He Has Great Insight For Future Web Designer, He Advises, "the Culture Of The People You Bring Together Reflect The Culture Of The Product You Want To Build. The Two Are Inscrutably Linked."
[3]. The Early Adopters Of Pinterest Was Interior Designers. Pinterest Kept Close Attention To This And Use That Demographic Very Effectively. He Was Obsessed About The Community Wrote To 5,000 Users Personally To Figure Out Their Experience With The Website. What He Would Tell Future Entrepreneurs Is That The Company Needs To Line Up What Your Goals Are. You Can Build A Small Business Or Build A Huge Company But You Need To Be In Agreement. He Also Thinks Portable Apps Are Very Important For The Internet. There Are Several Things To Learn From His Success. If You Can Translate Your Hobbies Into An Online Experience That Is A Powerful Force Of Attraction.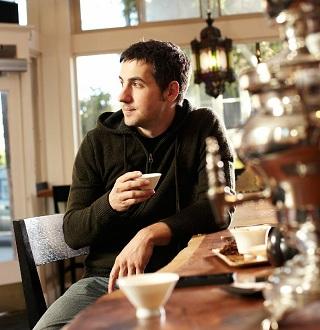 Kevin Rose
Kevin Rose Is A Major Internet Entrepreneur. He Has Found Digg, Revision3, Pownce. He Recycled Material User Have Submitted To His Show Diggnation. This Lets You Know That He Exists On The Site And Pays Attention To What The Community Is Doing. In Interviews And Podcasts You Can Tell He Has Personal Feeling In His Projects. He Has Great Charismatic Flair. Kevin Is A Great Contrast Of Someone Like Ben Silbermann. During The Early Days Of Pinterest Kevin Had The Opportunity To Invest In Pinterest But Choose Not To. Now He Laments The Decision. He Thinks Ben Is A Deep Thinker, But Didn't Feel Emotional Exuberance From Him. Ben Is A Modest And Thoughtful Person. How Both Of These People Succeeded Is An Interesting Fact. Kevin Rose Is Now A Venture Capitalist Who Now Works For Google. He Now Dedicated To Make The Internet More Awesome. Currently He Looking For Someone To Be Interested In Creating A Website That Combines Local Neighbor Business Transaction With Social Networking. He Dishearten To Know That He Doesn't Know His Neighbors And There Is No Social Tool That Is Geography Based. He Has A Lot Of Advice To Up And Comers. He Said That Users Are Less Forgiving For First Time Experiences, "Back In Web 2 Days You Roll Something As Quickly As Possible And Users Were Very Forgiving. You Would Publish It On The Fly. You Would Roll In Updates Every Month, 2 Months And It Was Ok If Certain Things Were Not Fully Thought Out."
[4] He Also Suggest That Not To Be Involved In Projects You Won't Personally Use.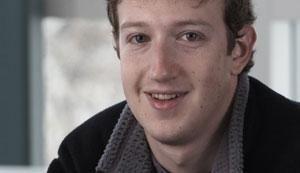 Mark Zuckerberg
Facebook Started With A Simple Idea Where You Can Type In The Name Of Someone And Know A List Of Information About Them.
[5] Now Facebook Is The Most Expensive Social Network With Most Facebook Users Come Back Everyday. Mark Zuckerberg Personally Talks To Teenagers In High School To Learn What Are Their Web Habits. Mark Is Only 28 Years Old But He Feels Old When Talking To Teenagers.
[6] He Is Also Very Honest With His Mistakes. He Is Willing To Say He Made A Mistake And Explain Why He Feels That Way, Even If Its Going Against Major Trends. He Has Recently Stated That His Focus On HTML5 Was His Biggest Mistake, Despite The Current Major Trend To Implement It.
[7] What We Can Learn From Mark Is That A Major Factor In Website Growth Having Users Coming Back.
References:
http://www.youtube.com/watch?v=HMwUxRr8sxo
http://chris.pirillo.com/how-to-make-money-online/
http://pinterest.com/pin/264656915573120397/
http://www.youtube.com/watch?v=3Goz6dH2y7M
http://www.youtube.com/watch?v=v32AABzvCyc
http://www.web2summit.com/web2010/public/schedule/detail/15679
http://techcrunch.com/2012/09/11/mark-zuckerberg-our-biggest-mistake-with-mobile-was-betting-too-much-on-html5/