How long should a website load?
Load Times Are One Of The Most Important Factors For A Websites Success.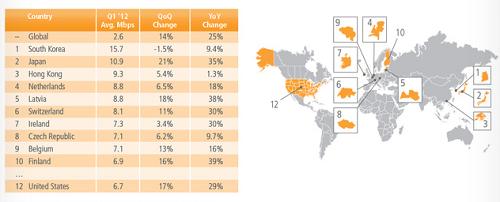 Average Internet Speeds Around The World
There Has Been Numerous Studies On The Behavior Of Visitors With Regards To Load Times. According To Ak Consumers Become Impatient When Pages Take Longer Than Two Seconds To Load. 47 Percent Of Consumers Expect A Web Page To Load In Two Seconds Or Less, Representing A Significant Evolution In Consumer Expectation Over The 2006 Study, Which Showed Customer Expectations At Four Seconds Or Less. Forrester Found That 40 Percent Of Consumers Will Wait No More Than Three Seconds For A Web Page To Render Before Abandoning The Site".
[1]  Websites Can Change The Public Perception Of A Company. As Reported By Sales Chase, "about 30% Of Those Responding Said They Formed A "negative Perception" Of A Company With A Badly Put-together Site Or Would Tell Their Family And Friends About Their Experiences."
[2] A Website That Offers Poor Performance Will Give Customers An Impression On Other Products And Services A  company Offers.
The Expectations Seem To Becoming More Severe Over Time. According To Google Engineer Arvind Jain, "These Days, Even 400 Milliseconds — Literally The Blink Of An Eye — Is Too Long, As Google Engineers Have Discovered. That Barely Perceptible Delay Causes People To Search Less."
[3] In The Future Fierce Competition In Load Times Might Force Web Developers To Make Sure Content Is Displayed Near Instantly.
There Are Several Nuances To Review When Addressing Load Times. One Important Issue To Tackle Is How Long Your Website Loads In Different Area Have Different Load Times. The Other To Consider Are Programing Techniques Like "lazy Loading". Lazy Loading. There Is Many Times Where I Have To Wait For The Entire Website To Load To Access Only A Certain Section Of The Website, Specifically The Search Bar. While Websites Load, The Layout Changes As Items Are Put In Place. On Certain Websites I Know Not To Click On Items Because I Know The Position Of The Item Will Change In A Moment. So What Is More Important Than How Long A Page Loads Is How Long Does The Relevant Materials Loads. Another Good Way To Reduce Load Time Is Making Sure The Website Servers Are Located Near The Target Audiences That Want To Access The Website.
Load Times Changes The Behavior Of Website Visitors. When There Are Longer Load Time Visitors Click On Less Ads And Make Less Queries.
[4] Besides Consumer Behavior You Have To Look At Other Factors To Help With Load Times. More Load Time Equals More Server Stress. Large Load Times Can Cause A Website To Crash.
If Your Website Is Alternative Website Keeping Feature Parity With More Mainstream Websites Then It Is Essential You Are Ahead In Load Times. If You Want A Quick Answer To How Fast Your Website Should Load, Then The Answer Is Simple. Faster Than Your Competition! Currently A Popular Rule Of Thumb Is That A Website Should Load In 4 Seconds.
[5] But As Stated By Google Earlier, People Are Constantly Expecting Even Faster Load Times.