A Few Portfolio Website Inspirations
An Effective Website Design Portfolio Is One That Displays Your Talent In The Best Possible Manner And Attracts Maximum Number Of People. Portfolio Website Is A Huge Business Of Professional Information Technology, Which Manufacturing A Big Business In The IT Industry And The Website Design Portfolio Plays A Crucial Role In The Decision Taken By Website Owners.
Why Is Portfolio, Why Need For Website? A PORTFOLIO Page Is A Collection Of Companies Website Design Work Samples And Need Is For Client Satisfaction And Trust. PORTFOLIO Is Where One's Major Work And Accomplishments Are Highlighted. A Portfolio Is A Designer's Best Friend And Crucial To Have A Great One. Content Must Be The One To Speak, But Packing Is Also Important.
What Is Goal Of Having A Portfolio? The Major Reason Is To Attract New Customers. Most Of Them Have Large Thumbnails, Nice Descriptions, And Plenty Of Space For Viewing The Project From A-z. Portfolio Is For Showcasing Your Work. It Has To Be Simple, Easily Browsable And Efficient. When Internet Explorer More Or Less Supports CSS3, It's Time To Think New. Huge Headlines, Beautiful Fonts And Catchy Slogans. Be Creative And Present Yourself. There Is A Variety Of Styles And Trends Including Minimal Layouts, Parallax Scrolling, And Illustrated Designs.
The Basic Aspects Of A Web Portfolio Are, Screenshots Of Your Best Work, Descriptions Of The Work Done On The Projects, Links To The Live Documents Or Copies, And Color Printouts Of The Projects (if Needed). Web Designers And Developers Often Have To Wear Different Hats To Get Their Work Differently. You May Divide Your Portfolio Into Sub-categories, Which Look Like Mini-portfolios, Independently. You May Present Separate Portfolio Pieces On Different Aspect Like, Web Programming, Web Design, Writing And Content Creation And Content Management. This Directly Prospects To The To The Portfolio That Best Describes How Your Skill Matches Their Needs.
A Screenshot Of The Design Is A Must Include. A Link To The Working Page Is Important To Highlight Dynamic Elements Or Programming.
There Are Few Things You Should Avoid While Creating A Web Portfolio. Avoid Small Thumbnails. Try To Achieve Compromise Between Space And Images. This Helps User To Get A Overall View Of The Work. The Stack Of Names Is The Next Big Portfolio Mistake. And The Last One Is, Avoid Using Flash, Since Half Of The World Can't View It Anymore. It's Time To Move On.
Below Are Few Inspirations Of Some Great Portfolio Websites:
1.Filip Slovacek: : It Is A Beautiful Minimal Website That Completely Focuses On Presenting Designer's Work.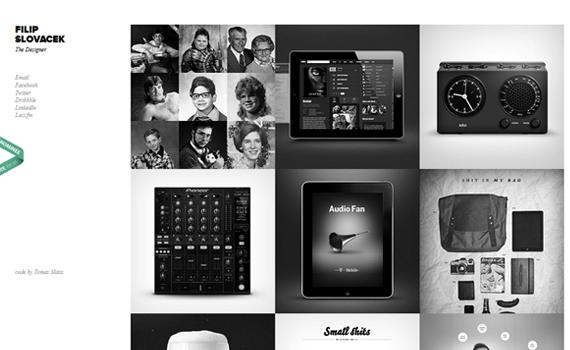 2.Pollen: This Is A Great Design Studio That Delivers Cohesive, Robust Brand Identities That Break The Mould And Get To Our Clients Noticed.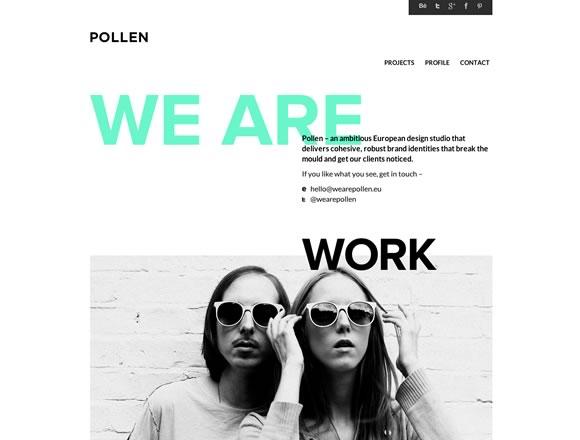 3.Rich Dean: This Portfolio Focuses Fully On Showing Off Work. Navigation Has Some Nice JQuery Effects.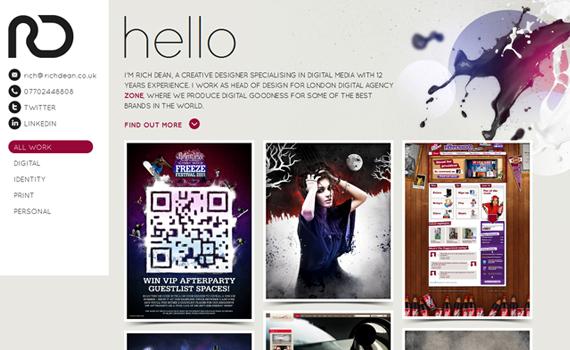 4.These Are Things: This Is A Deign And Illustration Studio Of Jen Adrion And Omar Noory.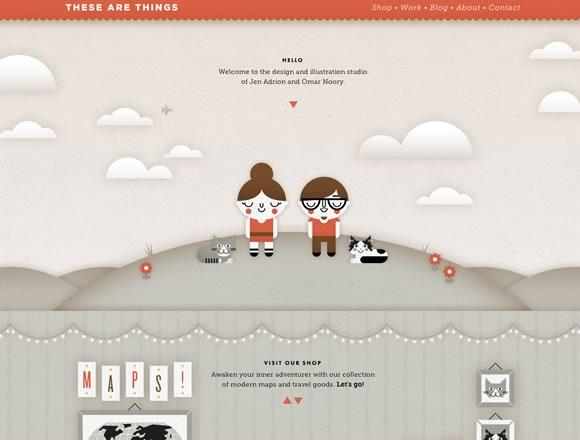 5.FoundryCo: They Are A Branding & Digital Agency Pairing Beautiful Images With Relevant Messages.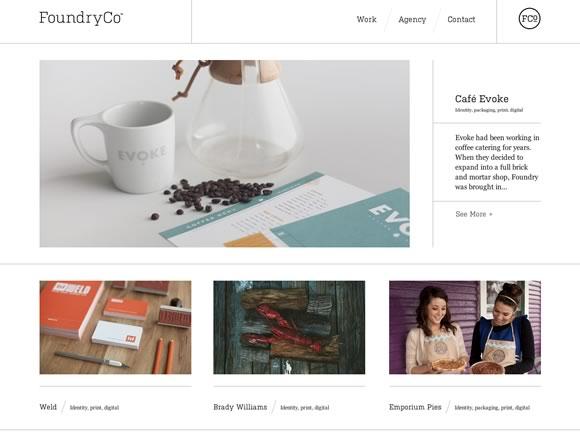 6.4v: 4v Is A Development And Creation Studio From Sao Paulo, Brazil.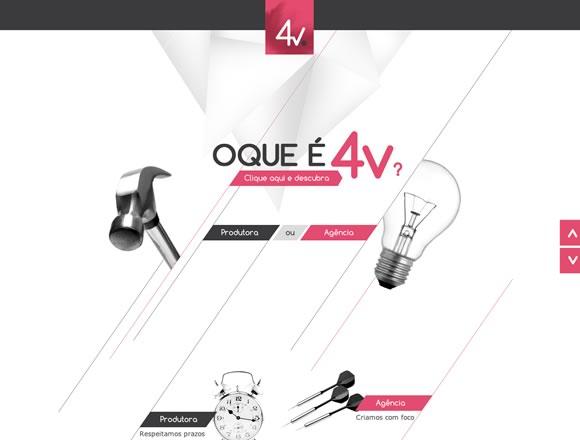 7.Alexarts: Alexey Abramov Featured His Portfolio With A Tilt-shift Photo Background And Beautiful Typo. Here Is A Neat And Original Design.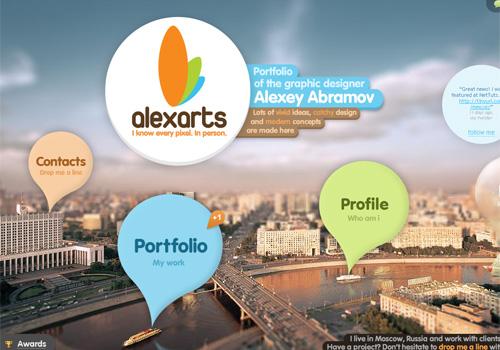 8.Hello Monday: Hello Monday's Portfolio Featured With Lovely Chocolate Color Scheme And Draggable Navigation Provides A Memorable User Interface.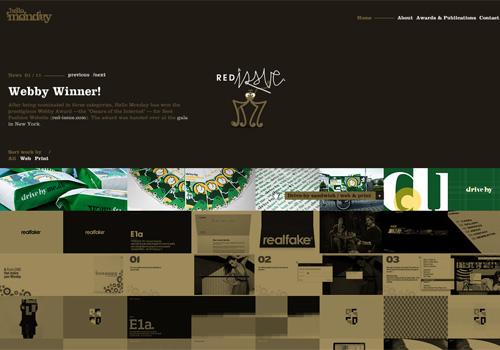 9.Bbbttery: Bbbttery Is A Multi-disciplinary Studio That Works With Design, Art And Technology.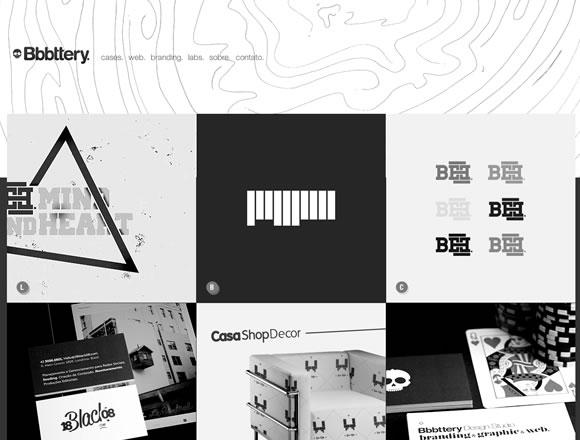 10.Kevin Lucius: This Original Portfolio Is A Good Example Of One-page Website Design. It Brings A Really Personal Look And Feel.