Skills To Pay the Bills: Boosting Your Design Abilities From Home
Learning new design skills can be hugely rewarding, if you know how to acquire them. It could not only help with your career progression, it could also make you feel better about yourself. However, finding the time and money to learn a new design skill can be a challenge. To minimise this hurdle, look into what new abilities you can acquire from the comfort of your own home. Digital software has democratised self-improvement, opening it up to anyone with an internet connection, regardless of their financial resources. Here are just a few of the design skills waiting to be learnt.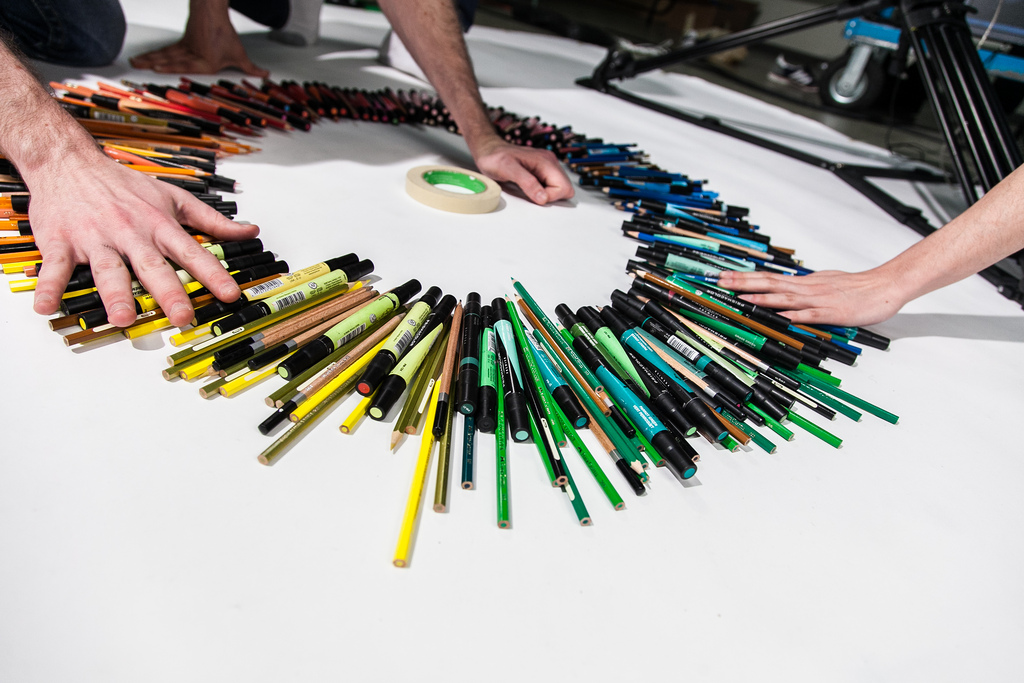 Image credit: Flickr
Get up to speed with digital tools
If you are hoping to learn something new to boost your career prospects, then it would be good to start with some of the most commonly used computer design packages. Although many people are familiar with the most basic of design tools like Microsoft Paint, for individuals that are not of a certain age, even these tools can seem completely alien. It is easy to forget that computer software is a relatively recent addition to mainstream work.
If you would like to improve your proficiency with any digital tools, there are a huge number of online courses available. They cater for all ability levels, from complete beginners to advanced users, and often they can be learnt at your own pace. What's more, the best way of getting to grips with these software packages is to use them. Today, you don't even need to leave the house to acquire new programs. Cloud subscriptions and online downloads mean that you can purchase the tools you need and download the with a few clicks of a mouse.
Learn to code
Computer programming is hugely important to the software and web design and will continue to be for the foreseeable future. Although there is a greater push in schools to teach coding, for anyone that has left education, this is a skill that can appear difficult to acquire.
There are, however, free tutorials on website like Codecademy that teach you the basics of computer programming. It is worth noting, however, that there are a number of different coding languages out there, so the first decision you will have to make is which one suits your design needs.
Get researching
One of the best ways of boosting your design skills from home is to carry out some research. Scour the World Wide Web to see which business employ designs that you enjoy and which leave you cold. Also, make sure you have a notepad with you and write down any features that you think could be put to use for your own projects. You should not look to steal anyone else's ideas, but research is a crucial part of unlocking inspiration for your own designs.
Unlocking your inner artist
Pursuing an artistic skill is also easily achieved from home. You could opt for a traditional method and look to practise drawing or painting, for example, or you could explore digital artwork.
Many software packages are used today to help artists bring their creative vision to life. Photoshop training can teach you how to create amazing works of art by editing images or creating your own, while video editing software can be used to turn raw footage into a cinematic masterpiece. The only limit is your own creativity.
Contribute to the World Wide Web
It's true that there are already a lot of websites out there, but there's always room for one more. Learning how to create a website is an excellent skill to learn from home, and it can be as basic or as in-depth as you want it to be. Some people prefer to use standard templates, while other want to learn the finer details of HTML. In the latter case, you can add to your learning by checking the source code of any of the websites you visit simply by pressing "CTRL + U."
The power of social media

Image credit: Wikimedia
Social media is a powerful tool for many aspects of business and life, and design is no exception. However, there is so much competition across social networks that making your content stand out requires some cutting edge design skills. Explore the use of different images, fonts and video content and see which designs work well and which don't. You can also use social media analytics tools like Hootsuite to get more detailed insights about which of your visual methods get better traction than others.
The internet is such a powerful resource that there is now a huge range of design skills available online. The real question is, where to start?