Kiyoshi Kuroda Is A Japanese Illustrator And Art Director Born In Tokyo In 1975. He Studied At The Tama Art University, Then Worked As A Graphic Designer For A Few Years Before Starting To Work As A Freelancer In 2003.
Widely Inspired By Nature, His Floral Designs Elegantly Combine Photography, Fashion And Illustration. He Expresses His Sensitivity Through His Illustrations, Graphic Designs For Magazines, CDs And Book, But Also Shows Off His Work In Worldwide Exhibitions As A Full Artist.
Kiyoshi Kuroda Is First And Foremost An Illustrator Who Prefers Creating Monochromatic Work — In Fact, He Once Said: "There Are Too Many Colors Around. I Only Need Black." Well He Is So Intent On This Statement, That A Couple Years Back He Did A DISCOLOR Exhibition. But He Does Use Colors, But Very Sparingly. His Elegant Designs Have Been Stamped On Different Surfaces Ranging From Apparel To Tea Cup, Wallpaper To Ceiling.
Integration Of His Artworks With Subjects Is — Believable. That's Not A Quality To Underestimate. You Look At These And Wish You Could Enter This Strange World Made Of Transparent Or Not Organic Flowers, Forms And Vegetation.
In 2005 Kuruda Was Awarded "Good Design Award 2005" At Shinjuku Southern Beat Project. After A Few Years He Started Teaching At Osaka Seikei University As Guest Professor. In The Year 2009 Kuruda Established KABWA Inc. He Is Currently Living And Working In Tokyo. You Can Check Out All His Designs At His Website. Check Out Some Amazing Works Of His Flowery World: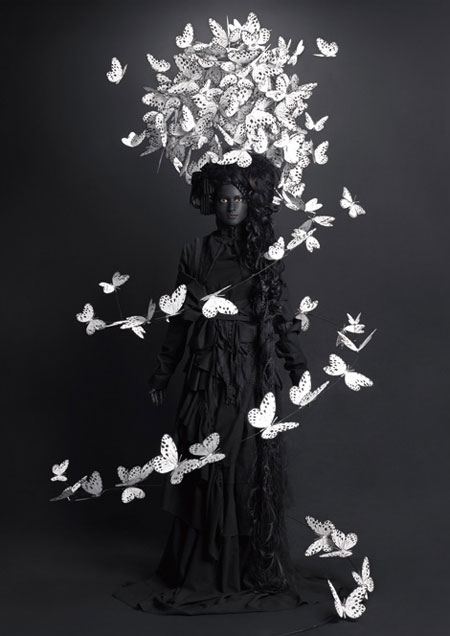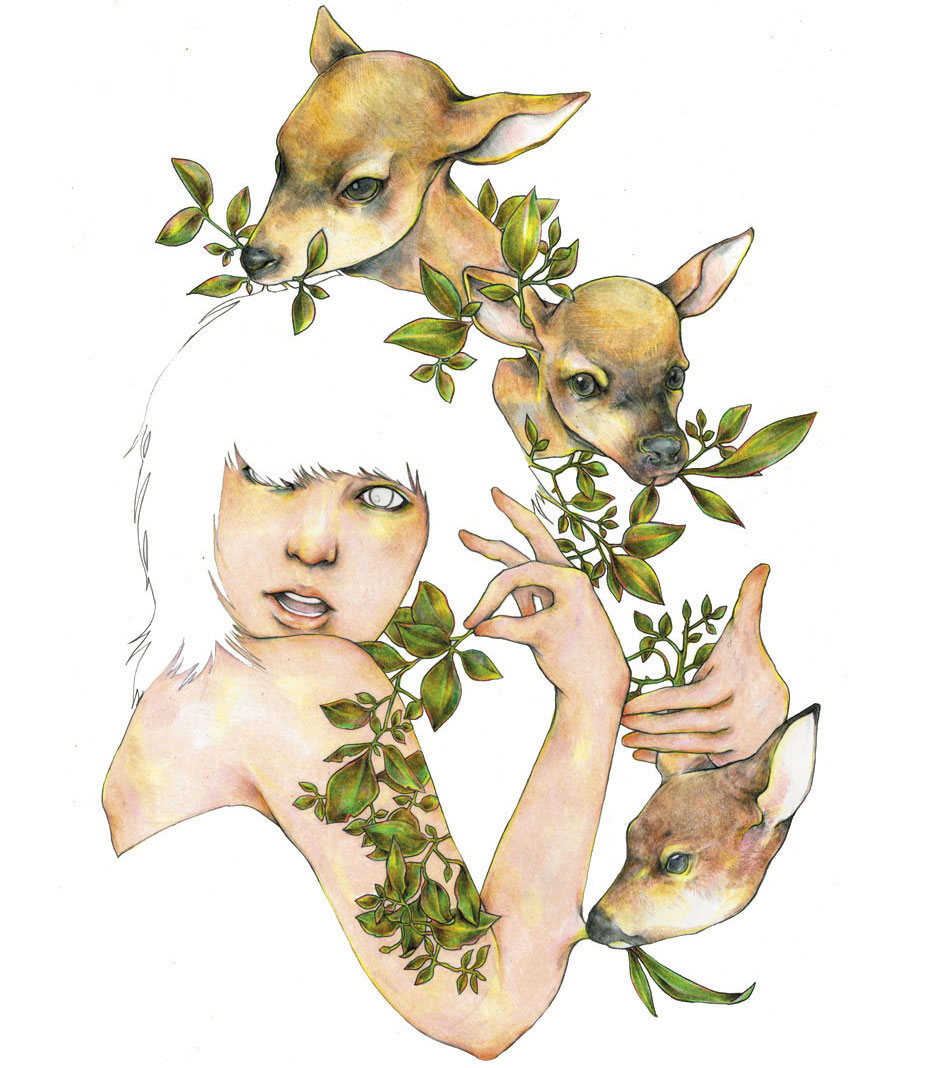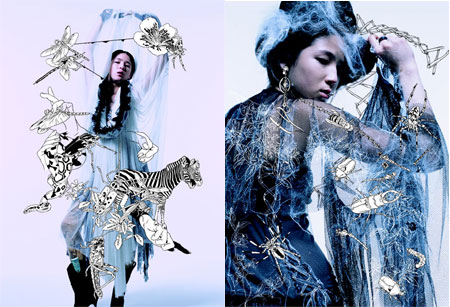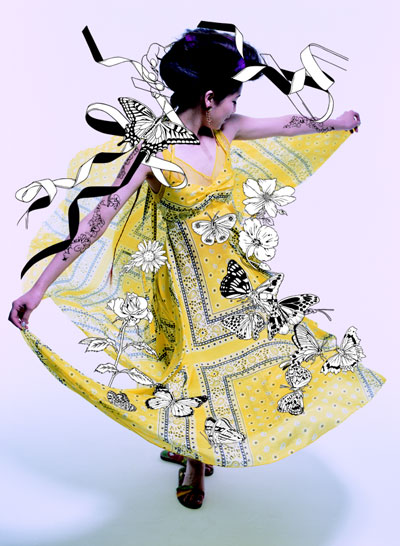 Show your love!